Air terminals are home to such a significant number of endearing reunions and this one was no special case! Whenever U.S. Armed force Specialist Vance McFarland was sent in Afghanistan, he had an extremely uncommon fuzzy warrior close by. A Czech Shepherd named Ikar helped McFarland identify hazardous devices.
Once their organization finished, McFarland needed to express farewell to his closest companion. Ikar got sent over into the preparation program, however ended up in a sanctuary for 17 months since he wasn't required at the time. Kristen Maurer, president of Mission K9 Rescue, heard about Ikar's awful fate at the shelter and decided to do everything she could to help him.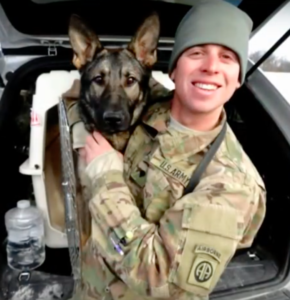 After all, Ikar is a war hero and deserved much better treatment!In order to get Ikar out of the shelter, Maurer wanted to find his original handler. Soon after, McFarland was surprised to see Facebook messages from people asking him if he was once deployed with Ikar. McFarland was upset to hear that Ikar had been stuck in a shelter, but was beyond thrilled at the thought of reuniting with him.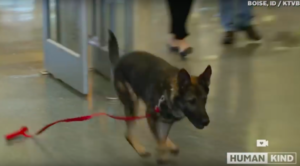 Mission K9 Rescue flew Ikar out to McFarland so the two could be together again.McFarland feared that Ikar wouldn't recognize him after three years apart, but their tear-jerking reunion at the airport proved otherwise! As soon as Ikar saw his old partner, he raced toward him with lots of tail wags. See their reunion for yourself in the video below, but make sure you have some tissues on hand first!