Dogs are among the most pure animals on the planet. The tiniest daily events, such as going for a walk or seeing mom or dad come home from work, are always a source of great joy for our canine companions.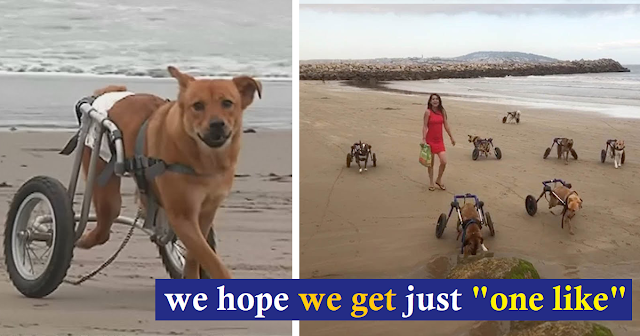 Most dogs would agree that nothing beats exploring outdoors – but for some, it's more difficult than for others. Disabled canines struggle to negotiate terrain that most dogs can manage instinctively.
Beaches with miles of sand and sea may also be out of the question, which is unfortunate because most dogs like the beach. You know that unfathomable happiness you get at the beach? Dogs, on the other hand, experience it ten times more intensely.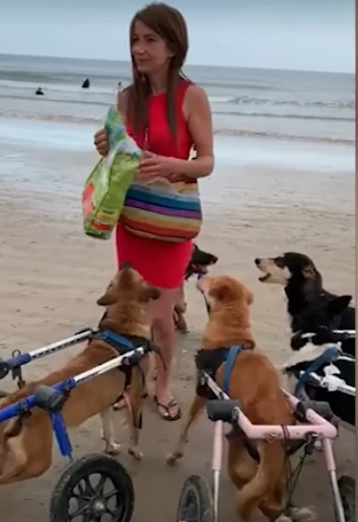 So Salima Kadaoui was insistent that her 18 challenged dogs could enjoy the beach in the same way that any other dog could.
Salima founded SFT Animal Sanctuary in Tangiers, Morocco. Many of the dogs she saves have permanent disabilities as a result of being hit by cars and abandoned. Fortunately, Salima rarely gives up on her dogs, understanding that if they can adjust to a new way of life, they can still enjoy their lives to the fullest.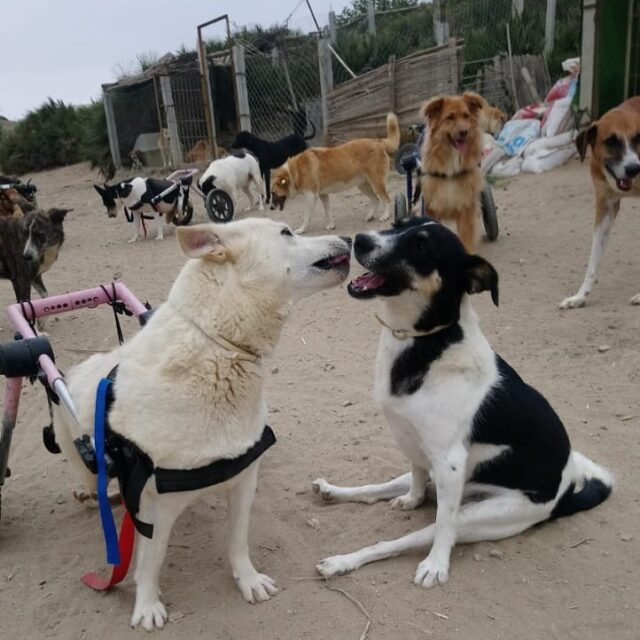 She showcased the promise of recovery on July 4 by bringing many of her dogs on a day vacation.
The dogs raced beside Salima from one end of the beach to the other despite only having functional front legs. Imagine sleeping down on the beach and hearing a commotion, only to look up to see 18 dogs on wheelchairs running across the sand!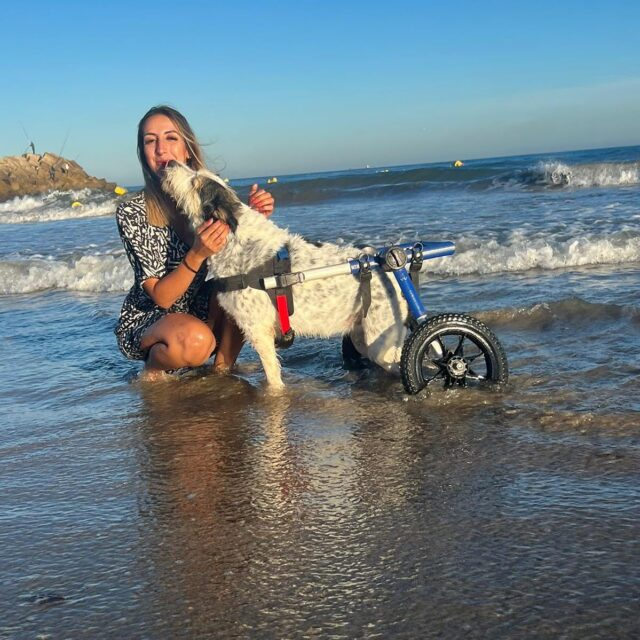 This woman deserves credit because she goes out of her way to give the dogs the life they deserve.
She did her best to fill their lives with joy and happiness. Dog racing and enjoy it. They teach people many things that we ourselves do not appreciate.
Watch the video here: