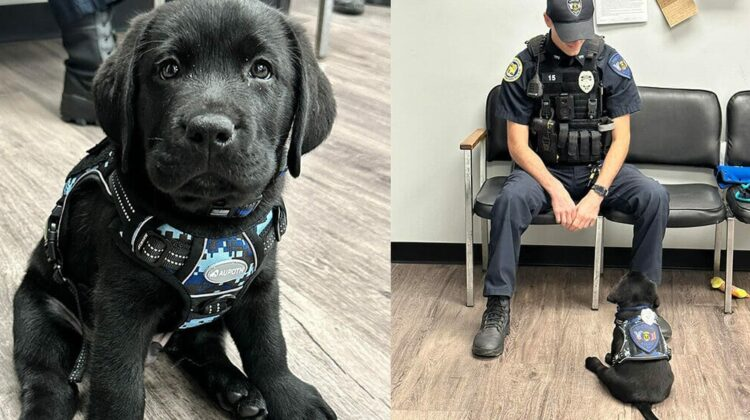 Dogs play an essential role in many police departments, with properly trained K9s doing critical jobs such as hunting down offenders or missing people.However, one lovely little canine is taking on a new job in his police department: he is the department's first-ever comfort dog.
Blue, an 8-week-old Labrador retriever, may be a puppy, but he already works for the Tiverton Police Department in Rhode Island. He started as the department's first comfort and therapy dog officer last week.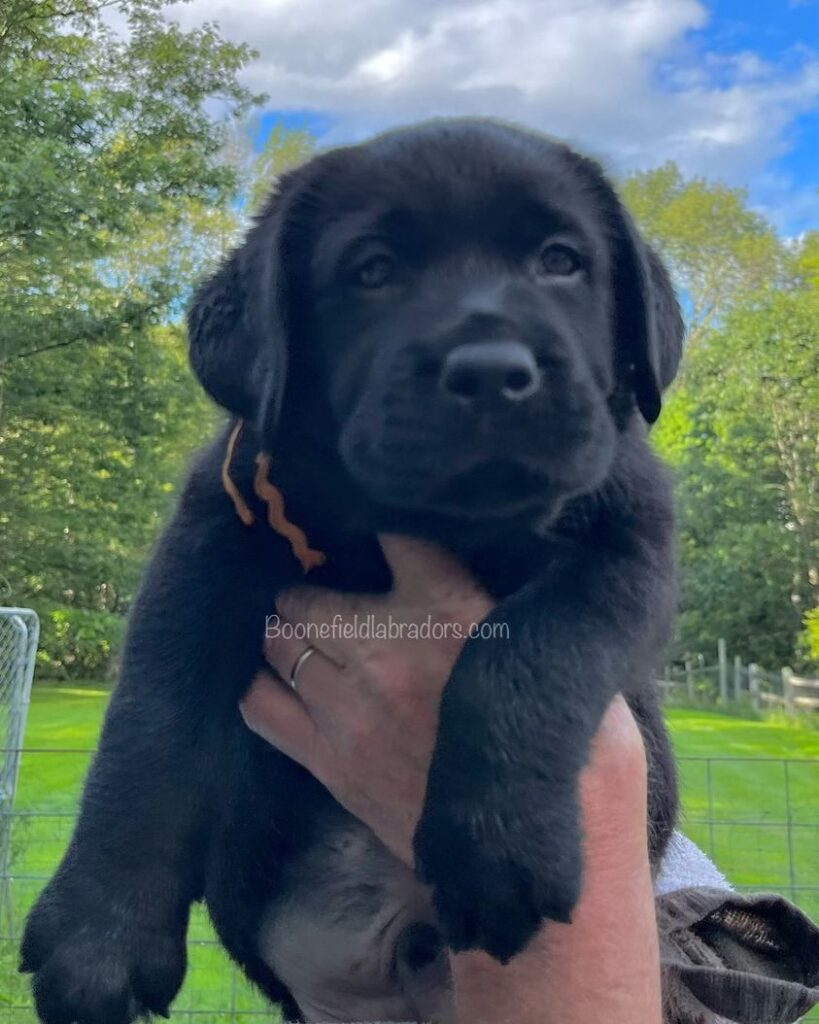 Blue comes from Boonefield Labradors, who breed service dogs and give a discounted rate to law enforcement, according to The National Desk.
After being picked up by his dad, Officer Shaun Wilson, Blue has had a "busy first couple of days," according to his Facebook page.This week, he has visited town hall, met students at the local high school, paid a visit to the library and, as a treat, hit up Starbucks for a tasty "pup cup."
More and more police departments have been employing comfort dogs in recent years, and they serve an important purpose. Police often deal with citizens who are going through a crisis, and having a comfort dog on hand can help people cope with their anxiety, shock and trauma.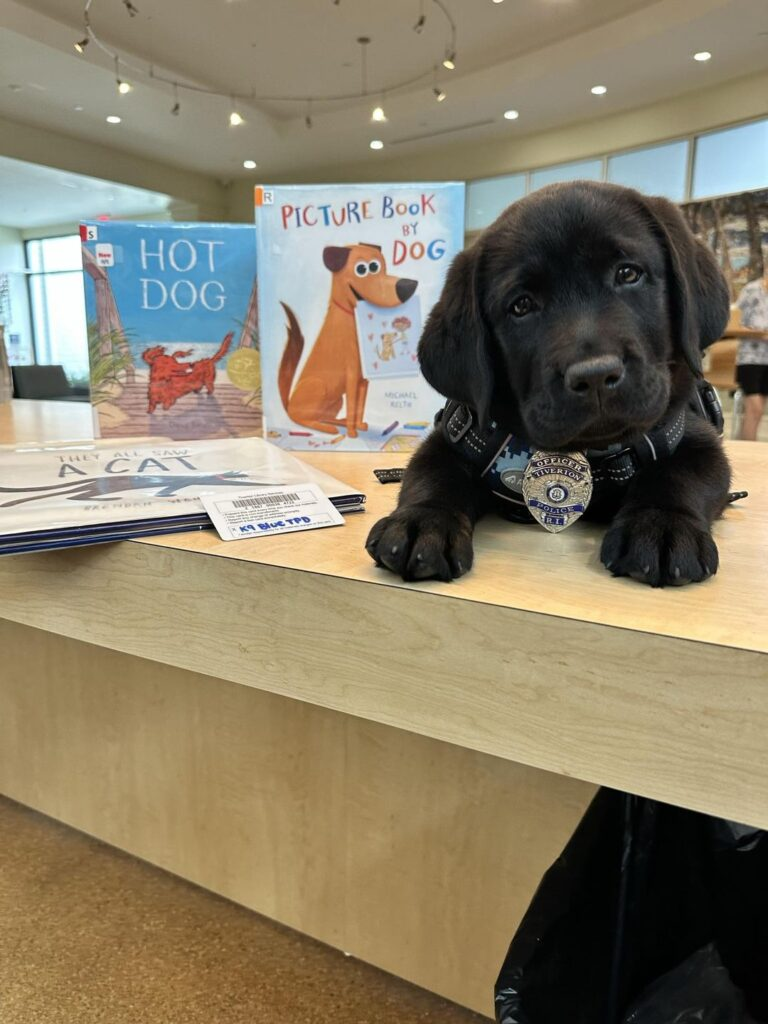 Officers can benefit from comfort dogs as well: policing can be a difficult job, but having an adorable doggy around the office can help alleviate that stress.
And comfort dogs can act as mascots for their departments, fostering a bond between the police and the communities they protect.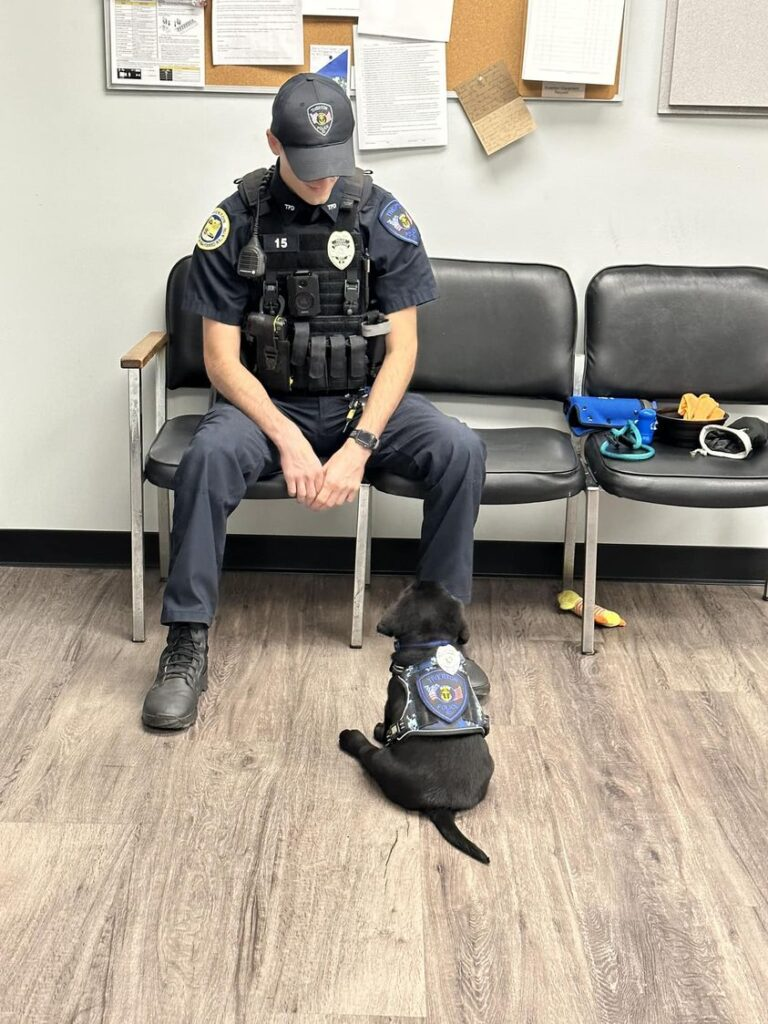 What an adorable puppy! Every police department should have a comfort dog like this — wishing Blue the best on his inspiring new career!