The haven is home and regular environment for 1,049 Balinese Long Tailed monkeys.The Balinese Long Tailed Monkeys, otherwise called crab eating macaques. They are canny, energetic primates with a long history of pulling in guests to the haven.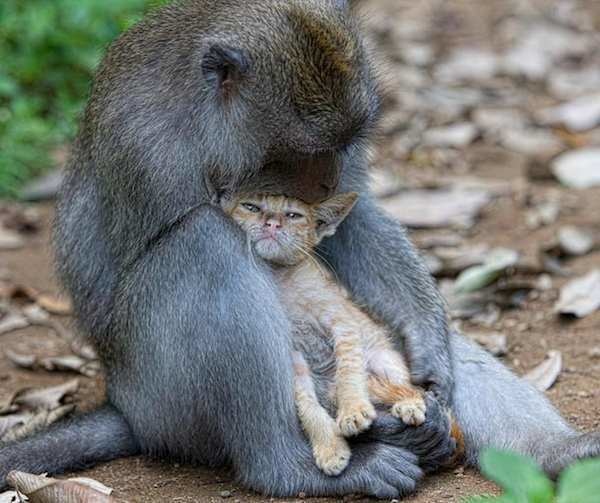 They share solid family bonds and live in social groups.Best companions come in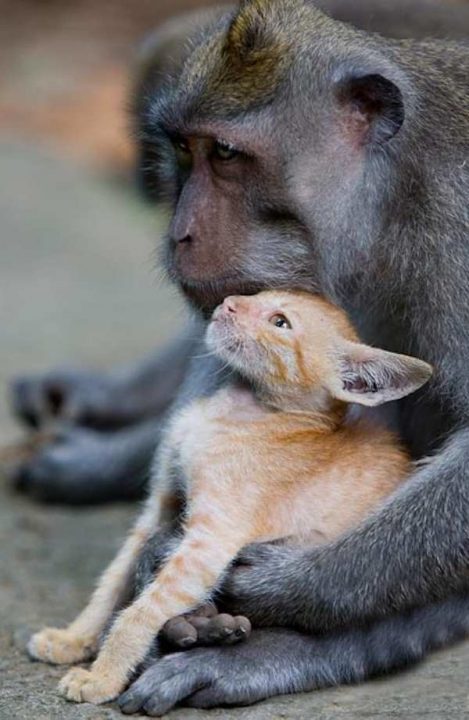 all shapes and estimates, and evidently species if these two buddies are any sign. Somewhere down in the core of Bali, Indonesia,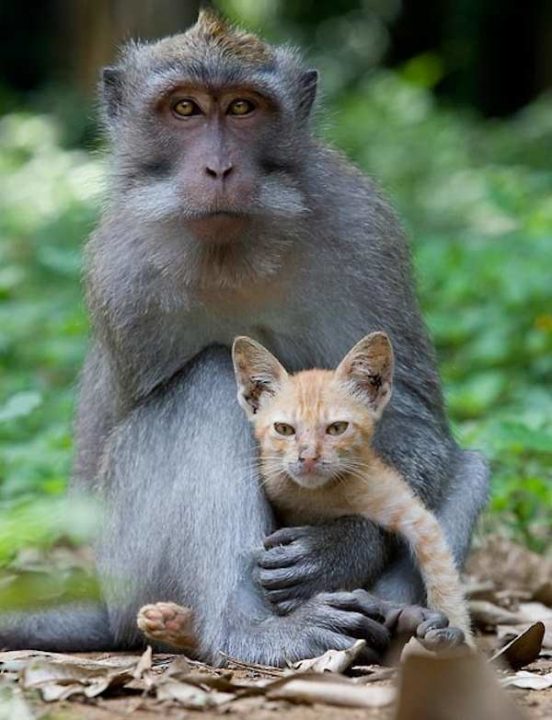 you'll locate the Sacred Monkey Forest Sanctuary, otherwise called the Ubud Monkey Forest. Because of their social groupings, it's not strange for them to help raise posterity that are not their own.These lovable monkeys pull in roughly 10,000 visits to the Sacred Monkey Forest every month.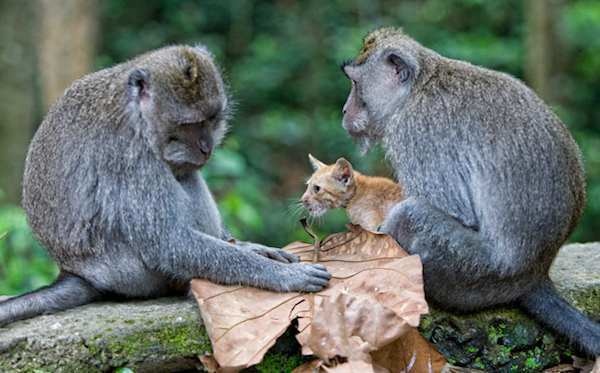 It was one such guest who had the option to catch these pictures of the exceptional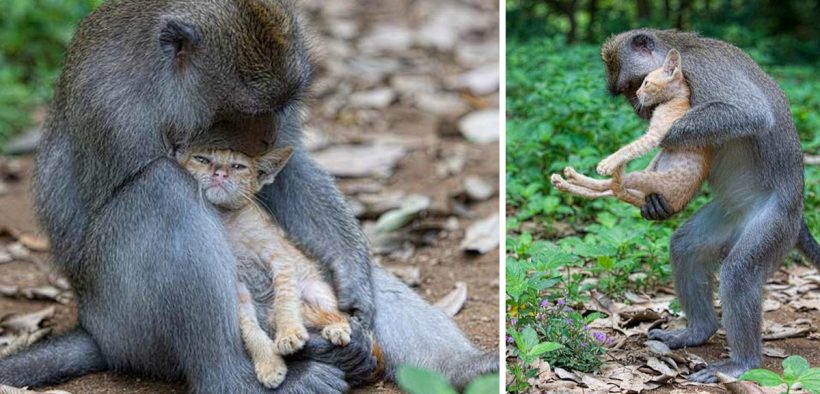 connection between a monkey and a kitten.Anne Young took the photos of a spotted ginger little cat being gently nestled by a monkey who seemed to receive the kitty as her own.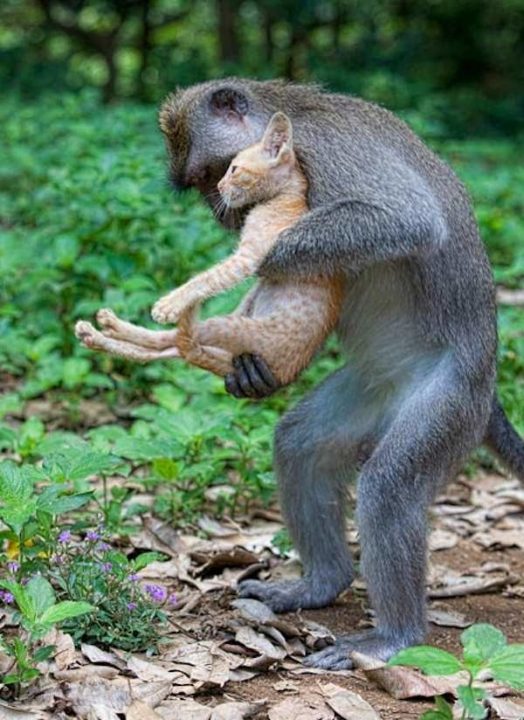 The monkey holds the cat as though it were her own infant and the little cat appears to adore it.The monkey hauls her cat companion around the haven and supports her small kitty base similarly as any great momma would. She shields the little cat from different monkeys who get too close.The photos of her embracing her cat are more than lovable and plainly show the nearby bond the primate and the catlike share.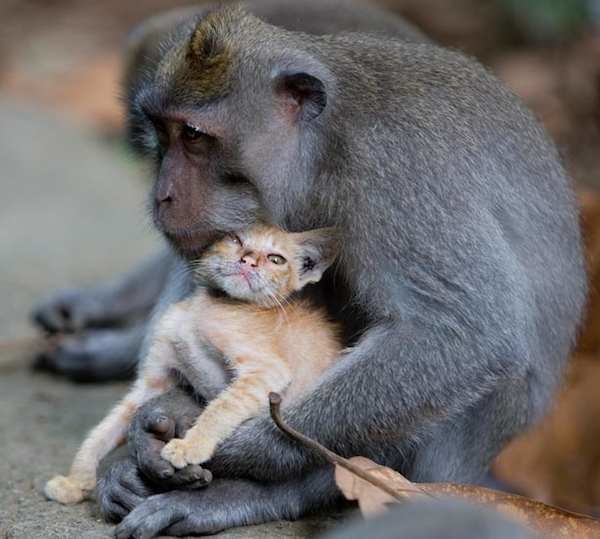 Clearly the two are cheerfully indistinguishable.No one seems to know how the two came to meet or how the kitten came to be at the refuge but its clear the monkey is happy to have her little friend.