There is something decent about permitting a pet to experience its last days with pride. One couple has given their lives to saving more seasoned canines that no one else needs. They consider it the Mr. Mo Project. Tragically, senior mutts are regularly deserted at shelters.Most senior pooches have experienced their lives with one family. At the point when the canine gets hard to upkeep or the clinical costs are excessively, individuals will simply leave them on the front entryways of safe houses and never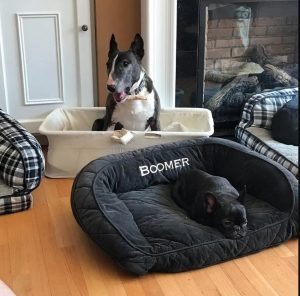 show up again. The precarious part is that numerous individuals who are coming in to embrace a pet are searching for a doggy or more youthful canine, not a more established one. This inundation of senior canines makes it hard for asylums to deal with the strain.The money related strain that is then put on covers pressures them into taking a potentially rash action in certain limits. At the point when you have a pooch that will never be embraced with a $5,000 medical procedure that could possibly work, euthanization is frequently the least demanding game-plan. That is the place Mr. Mo comes in. Chris and Mariesa have committed their lives to protecting senior mutts from covers.
Their work has spared more than 500 creatures and gave inconceivable delight and satisfaction to several canines. Something other than reception, they pay for their clinical expenses.Chris and Mariesa accomplish something other than give a home to the senior creatures; they take on their clinical costs! This is a gigantic accomplishment and has spared the lives of many pooches. The Mr. Mo Project started with their first-historically speaking senior salvage. Needing to assist their nearby haven, the couple concluded that they needed to give care bundles to the senior canines. They couldn't stop with only a couple of care bundles, however! The couple had a colossal heart, and the venture developed to coordinate it. In the end, the couple started taking mutts from the shelters.Starting from their nearby sanctuary, the activity extended.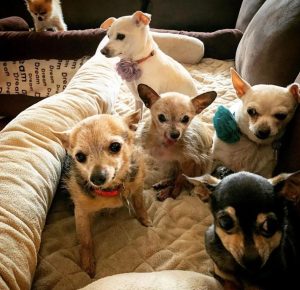 They presently have hairy seniors from wherever in the nation, and even one from Canada! After more than six years, the undertaking has spared more than 500 pooches and given them another and glad life. The measure of sympathy is difficult to gauge. 500 pooches spared is an accomplishment that couple of safe houses could even gloat! Moses was the motivation for it all.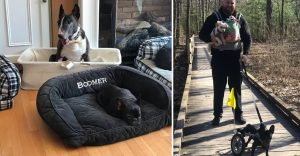 Their first senior selection was a fuzzy companion named Moses. His time at the sanctuary was finished, and the couple realized he had a place with them. Tragically, Moses was given a month to live not long after taking him in.As Mariesa was watching Moses one day, she understood he was somewhat unstable, concerning her and provoking a vet visit. After some testing, Moses was determined to have serious spinal tumors and was given a month to live.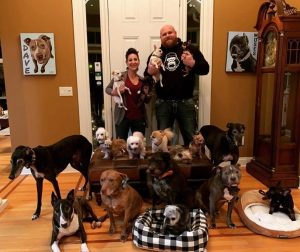 The death of Moses caused the couple to acknowledge what number of senior pooches were being put down just in view of cost.The Mr. Mo Project was conceived! Concocting the motto "The best or the rest," the couple proceeds with their work right up 'til today. They will probably give the best life to the canines for the remainder of their lives. With supporters over the world, the couple can do some unimaginable things.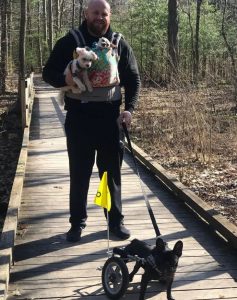 Taking in hounds that no one else takes is a gigantic duty. In a video by The Dodo, Chris said: "What shelters have noticed with us is that we take dogs that others won't take. You know, a $10,000 spinal surgery, as long as the dog is OK for it, we don't bat an eye." There are even times where the couple hasn't raised funds through their organization and decide to take on the cost themselves. The absolute generosity and dedication of Chris and Mariesa Hughes are inspiring and heartwarming.