"Surge" the Pit Bull was a terrified easily overlooked detail when he was taken in by the "SICSA Pet Adoption Center" in Ohio. He had been destitute for his entire life,
however he was so delicate and cherishing that the volunteers were confident he would locate a home soon.But each potential adopter who visited Rush would stay away in the wake of understanding that he was a "Pit Bull",
who some way or another are still unreasonably labeled as "forceful and unpredictable". At the point when Rush saw each pooch in the haven finding a home individually, he continued asking why nobody at any point picked him. At some point, the volunteers saw Rush perseveringly making his own bed before the meeting hours. They caught Rush utilizing his mouth to hold the sheets and fold them perfectly on all corners.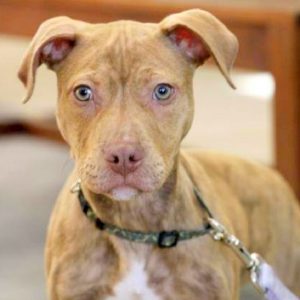 The poor infant simply needed to resemble a decent kid before the day's appropriation visits!As Rush made it a customary custom to make his bed, the asylum acknowledged they expected to empower his tense solicitations to reach far and wide.They shared this video on Facebook,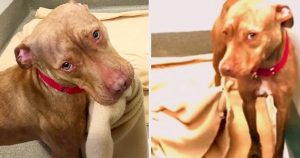 where Rush's genuineness grabbed the attention of numerous creature sweethearts. We should share Rush's story and assist him with finding an eternity home!As Rush made it an ordinary custom to make his bed, the sanctuary realized they needed to enable his edgy requests to reach far and wide.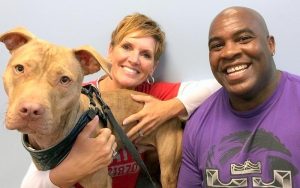 They shared this video on Facebook, where Rush's earnestness caught the eye of many animal lovers. Let's share Rush's story and help him find a forever home!Update: We are happy to update that Rush has finally found a home! A couple who had recently lost their dog was chosen to become his new family. Rush's sad face disappeared in an instant as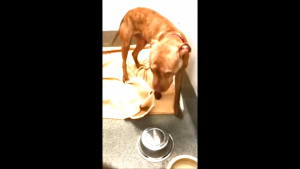 he went home to embrace his new life as a beloved boy! Click the video below to watch how Rush started making his bed in an effort to attract adopters!