Corgis are often loved for their adorable stubby legs, and most humans just can't get enough of them! Oftentimes, dog lovers playfully tease Corgis about their silly structure, but as it turns out, other dogs are entertained by their legs too!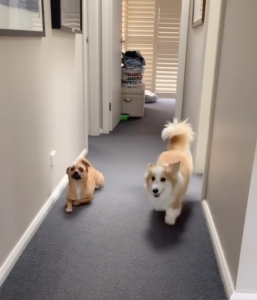 At least, Dustin the Jack Russell/Pug mix is. Dustin has a Corgi brother named Tayto, and he loves to tease him just like any older brother would. In fact, Dustin even tries to mimic Tayto's short legs on a daily basis.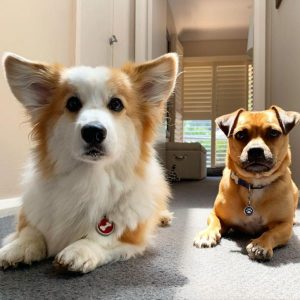 Poor Tayto just never gets a break!Dustin and Tayto might be brothers, but they're also best friends. The two of them are always together, so it's no wonder Dustin wants to be just like his younger sibling. In fact, they even have their own Instagram page where they post lots of adorable photos and videos.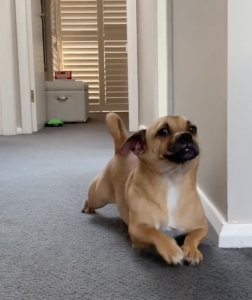 One of their most recent videos went viral all thanks to Dustin's unique talent. In the video, he and Tayto are just walking together, but Dustin decides that he wants to walk just like Tayto. So, he gets as low to the ground as possible and scoots around. He doesn't want his brother to feel bad about his short legs, so he scoots beside Tayto as he walks. However, Tayto is clearly not amused. Dustin continues to do it even after Tayto stops walking with him.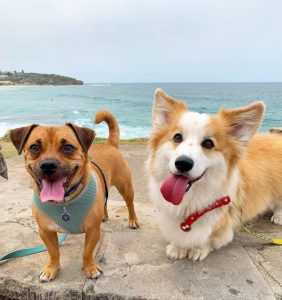 The little Corgi lets out a small woof to tell Dustin to knock it off. For a moment, Dustin pauses and considers listening to his brother. But then he just lets out a sarcastic sneeze and continues crawling across the floor.Their Viral Video Dustin and Tayto were already very popular on Instagram, but this video soon became viral on all social media platforms. Everyone fell in love with Dustin because it looked like he was trying to mimic his little brother. However, as cute as it is, their mom, Ailish Ryan, said that she doesn't think her pup is trying to mock his brother at all.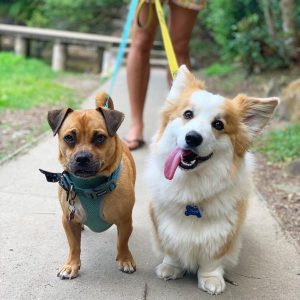 In fact, Dustin has apparently been doing this long before Ryan even had Tayto.When people asked about it in the comments, Ryan explained that she thinks he just likes to itch his belly. However, she jokingly agrees that there's a possibility that he wants to tease his brother. Many fans became curious about why Dustin does this, and Ryan told them that he only does it at certain times throughout the day. "He does it most days when he wakes up!" wrote Ryan. "He does it sometimes before bed as well, but generally just when he wakes up! And he wakes up around the same time each morning."