Jan Creamer, President of Animal Defenders International, and her team travel all over the world to rescue abused lions and tigers from circuses and bring them to a beautiful new life. In the previous hardly any years, 45 nations around the globe have prohibited the utilization of creatures in bazaars, yet tragically there are still bounty who haven't yet followed suit.
Jan has made it her business to give a voice to these voiceless and powerless creatures. As of late, she has helped transport 17 lions and tigers from a carnival in Guatemala to an asylum in South Africa. It's difficult work, however Jan and her group won't surrender. Together, they go covert at carnivals around the globe. They discover these creatures in extremely little confines, with once in a while at least six of them packed together, which leaves them no space to try and untruth down.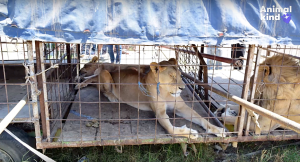 In Guatemala, the main thing the lions and tigers were taken care of was chicken feet, which isn't sufficient to develop and be solid the manner in which they ought to be. Jan clarifies that while the creatures may glance upbeat in the carnival, they're most certainly not. At the point when the creatures race into the bazaar, apparently they're happy to perform, yet what they're truly running from is a coach behind the window ornament who is holding an iron bar or club.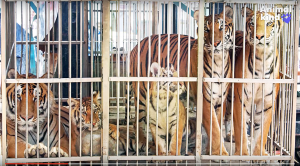 These poor creatures are genuinely apprehensive for their lives, and they lose all parts of life that make it worth living. Jan makes a point to get a lot of video film of these creatures in the background, to show the open the horrendous conditions they're compelled to live in, and the terrible treatment they endure from.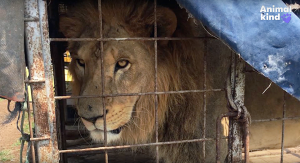 They go to the carnivals with the police and untamed life authorities hold onto the creatures and return them to a neighborhood salvage focus before discovering them homes in asylums abroad. Without precedent for their life, these creatures are at last free, on account of Jan and her dedicated group.Watch these tigers and lions feel freedom, grass and sun for the first time in the video below: