"I'd love to tell you who this dog is, but I haven't got a clue," said one perplexed Channel 4 announcer while watching an unusual performance this year at Crufts, the annual dog show held by the Kennel Club in Birmingham, England. But we can tell you exactly who it is: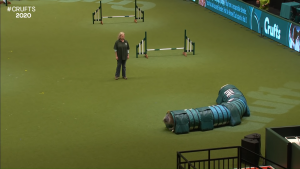 It's Kratu, the Romanian canine who captures everyone's attention at the deftness course each year.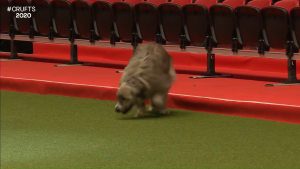 He's a Carpathian-Mioritic blend who was protected as a little dog by his handler, Tessa Eagle Swan. This is Kratu's last year at Crufts before retirement, and he made the most of it, finding a workable pace old stunts of sniffing and stowing away in passages and general waywardness before pulling off an awesome heist directly before our eyes. "That is unquestionably against the principles," says one host, after Kratu snatches the shaft from one of the obstacles in his mouth as opposed to hopping over it.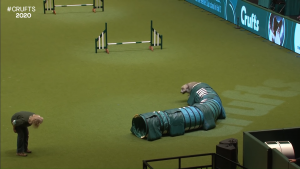 "That must be a couple of deficiencies, that," says the different as Kratu barrels off with his prize.You fools! Kratu remains unaware of your "rules." Kratu thinks about your "flaws." Kratu is a free soul, feeling just the breeze in his hide, considering just playing get with his large stick, hearing just the cheers of the group who have come this path explicitly to see Kratu. Kratu is a star.After figuring out how to make a couple of hops, he strayed course and into a passage.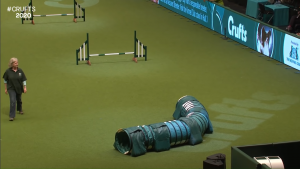 When his proprietor Tessa-Eagle Swan got him in the groove again, it wasn't some time before he did it again before going around the edge to view the group. All things considered, Kratu is back at Crufts in 2020 and the uplifting news is, he is still delightfully trash.
This time the salvage pooch again battles with the passage before getting one of the posts he is intended to hop over and escaping with it, looking completely enchanted with himself. Salvage hound Kratu is back at Crufts 2020 and is amusing as could be! Kratu was a work of art a couple of years prior at Crufts when he partook in the Rescue Dog Agility rivalry.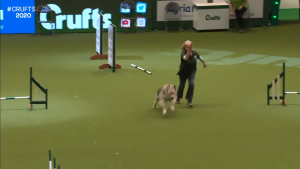 So it does not shock anyone he was welcomed back. While on the readiness course he shows a portion of the aptitudes he has gotten acclaimed for like passage blocking and sniffing the sidelines. He additionally exhibited another expertise – taking a post! The judges were surprised and greatly amused by the "rascal" with one noting that it's the first time he's seen a chunk taken out of the agility course and the other stating Kratu's pole antics are "definitely against the rules."