Kratu and his loving trainer, Tessa, have come to the annual Crufts competition in the United Kingdom. They're prepared to contend in the Rescue Dog Agility run. He's 4 years of age and was re-homed at year and a half old, and now lives with Tessa who has been preparing him for this minute. Know that Kratu's complete name is Baron Kratu Von Bearbum.

That couldn't be better and I might take it when I at long last get a hide infant. Before they're even given the thumbs up to begin the course, Kratu looks somewhat occupied. He can't accept he's at last here – at the huge show! Encompassed by a large number of individuals, all there to see him. The run starts and he commences, taking off over the primary hop effortlessly.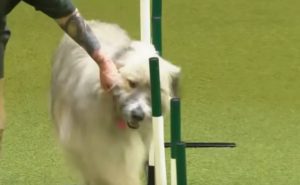 And afterward… skirting the subsequent one completely to run around the floor with no specific reason. Simply sniffing the floor to see who's been there previously. Tessa remains on the opposite side of the bounce, doing her closest to perfect to get Kratu back in center.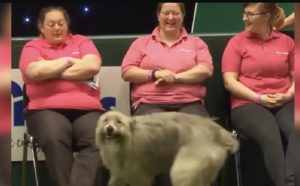 The group emits into laugher alongside Peter Purves, the reporter, who adores what he's seeing and Kratu's free-spirit.When he's prepared, Kratu hovers back to finish the following bounce, taking a gander at Tessa like "isn't this so much fun?!".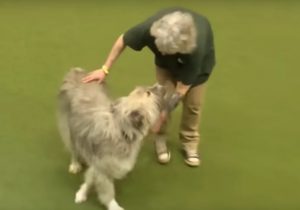 But what's better time than taking a little break to make proper acquaintance with certain people?! Kratu believes it's the ideal minute to go up to certain ladies as an afterthought line, swaying his tail and sniffing going to check whether he can get any nestles out of the deal.He runs back to Tessa on the course, finishing a couple of more hops and yelping at the group.
"Are you not engaged?!" – Kratu, most likely. I realize I absolutely am! Coming up to the weave (a progression of vertical posts for the canines to move all through), Tessa drives her prized puppy towards them. "Presently, would we be able to get him into the weave? No, I shouldn't think in this way, not for a second." – Peter Purves And obviously he was right. Kratu chooses… nah, not today. Not feelin' it.For the following area, conceivably the feature of the course, Kratu prepares to speed through the passage.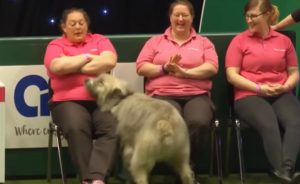 He goes unhesitatingly in while Tessa runs over to hang tight for him on the opposite side… however Kratu figures out how to turn himself around and return running straight out the manner in which he came. It's increasingly noteworthy that he figured out how to pivot in the passage than to simply continue onward. I don't have the foggiest idea how he did it – there's not a ton of room in there for him!Again, the group goes wild. Diminish Purves remains positive and steady of the wild contender the entire path through.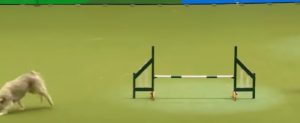 Bringing up the solid focuses in Kratu's run, while additionally recognizing how amusing it is. "He hops his seizes full stature… on the off chance that you can keep him on the course. He was unable to mind less might he be able to?" – Peter Purves As they reach the finish of the course the group is yelling and applauding, sending all their adoration down to Kratu. He looks up at Tessa, with a look that says, "how'd we do? Aren't you proud of me?" and I am melting."[Kratu] is an emotional support dog. The reason Tessa gets up in the morning." – Peter Purves Kratu and Tessa are just there to have fun! Kratu really seems to enjoy running the agility course, but perhaps just doesn't understand the concept fully. Better luck next year!