Sly Stallone Posts Tribute To His Dog 41 Years After "Rocky"
|
The 1976 Oscar winning film Rocky propelled its obscure driving man and screenwriter, Sylvester Stallone, to super fame. The Cinderella story of a battling youthful fighter reverberated with film goers from varying backgrounds.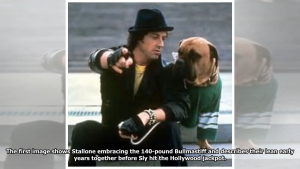 This enormous break denoted the peak of Stallone's own clothes to newfound wealth story, one that saw him sink so far into the profundities of destitution that he once sold his cherished pooch, Butkus, for $40.Before you judge Mr. Stallone too cruelly, you'll be happy to realize that he paid "through the gag" to recover his best buddy!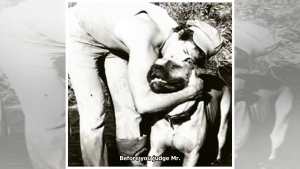 This week, in a stunning Throw Back Thursday (#TBT) Instagram tribute to his hairy costar, the 70-year-old entertainer composed, to a limited extent: "…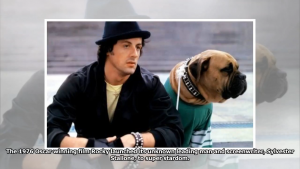 Years after the fact when things deteriorated I needed to sell him for $40 before a 7-Eleven store, since I was unable to manage the cost of nourishment, at that point like an advanced wonder, the screenplay for Rocky sold, and I could repurchase him, however the new proprietor realized I was frantic, and charged me $15,000 … He merited each penny!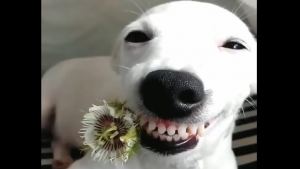 "The nostalgic walk around a world of fond memories included two old photographs of Stallone and Butkus – named for Chicago Bears linebacker, Dick Butkus. The main picture shows Stallone grasping the 140-pound Bullmastiff and portrays their lean early years together before Sly hit the Hollywood jackpot.The second photograph shows Butkus as a minor little guy on his lord's lap, and recounts to the account of his deal and inevitable buyback a half year later.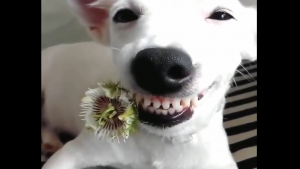 Stallone says that at that time, he and Butkus were "living in a flophouse above a subway stop" in an apartment with "hot and cold running roaches."Butkus joined the Stallone family in 1969 as a 6-week-old pup and passed away in 1981. After all these years, Stallone says Butkus' image is still the screensaver on his computer.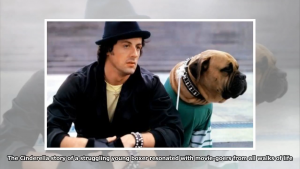 As many of us can relate to, the dog provided a bright spark in the darkness of Stallone's life throughout a difficult time. Per his Instagram post, "[Butkus] was the one living thing that loved me for who I was!"