2016 was a troublesome year for Tawny Coates and her family. Brownish's significant other was sent to jail, they lost their home, and the family hound Zoey became sick.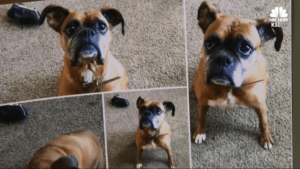 The 10-year-old Boxer was experiencing seizures and had built up a tumor on her side that Tawny dreaded was destructive. In November, the mother of three settled on the tragic choice to take care of Zoey.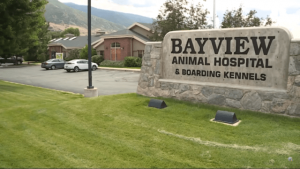 Too crushed to drive her to the vet, Tawny asked her dad, Larry Coates to play out the troublesome task.Larry brought Zoey to Bayview Animal Hospital where he counseled with veterinarian, Dr. Mary Smart, about the pooch's condition. Precisely what happened in that test room is just known to the two individuals present, and every ha an alternate rendition of events.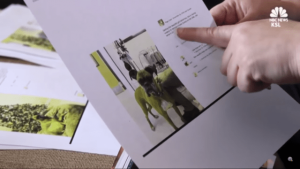 According to Mr. Coates, the trade was brief, finishing with him paying $215 to have Zoey euthanized and incinerated. The family has a receipt from Bayview for these charges and the pooch's records additionally mirror this form of occasions.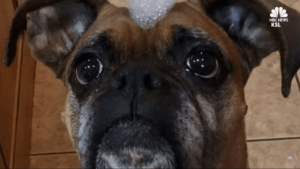 They even got a compassion card from the center staff.However, Dr. Brilliant cases that she talked about a few different choices other than willful extermination with Mr. Coates, yet he was not keen on seeking after treatment. Brilliant says she felt awkward euthanizing a pooch that "had a very long time to live," so as opposed to utilizing the $215 to put Zoey down, she applied it toward medical procedure to expel the canine's tumor.Smart at that point reached a neighborhood Boxer salvage bunch who consented to take her in.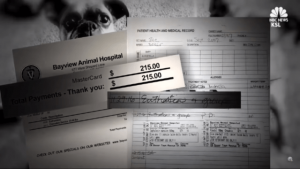 It was on their Facebook page that Tawny saw a commonplace face a half year later. She was looking for another Boxer to help her 11-year-old child, Jaxton mend from Zoey's loss.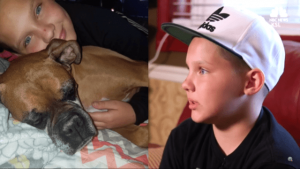 She ran over a photograph of a pooch who looked somewhat like Zoey. She zoomed in and saw a recognizing scratch in the nose. Brownish reached Dr. Keen who affirmed the adoptable canine was for sure Zoey.In a meeting with KSL, Dr. Shrewd recognized that she ought to have educated the Coates family regarding her choice to treat Zoey instead of euthanize her.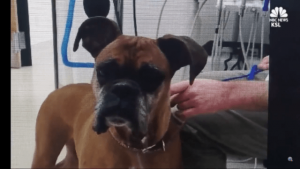 "I screwed up. I should have called the family," Smart said. "Had I any inkling that they might at all be interested in having the dog back, I would have for sure called. But after my conversation with Mr. Coates, it just seemed very obvious to me that they didn't want the dog."