Have you at any point truly thought about what it must resemble to rest in a safe house? Volunteers at the Maui Humane Society found a workable pace for only one night when they cuddled up to safe house hounds at the MHS's first historically speaking Shelter Slumber Party!Director of Development and Community Outreach for MHS, Nancy Willis reveals to TheIrfo that their motivation originated from another rescue."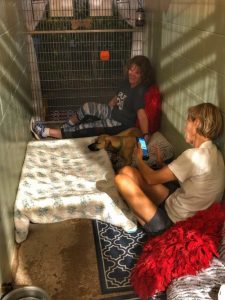 I really caught wind of another safe house in the Midwest that did it a year ago. It was a raising money occasion anyway there unquestionably appeared to be a 'passionate' segment to it, anyway I don't think anybody knew how enchanted and astounding the night would be."Staff hand-picked 14 participants from a rundown of individuals who had just settled themselves as committed volunteers with the Maui Humane Society. They were welcome to pick their "main 3" mutts to go through the night with, and cover staff made some match-production enchantment with their picks.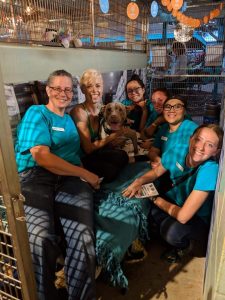 "We took a gander at benefactors, business supporters, volunteers and staff. We were searching for the correct mix of people who we knew would truly be propelled to get as much as they could in gifts however who might likewise mess around with it.""Our Animal Care Technician Rachael works with the entirety of our pooches throughout each and every day and knows it all about them. There were numerous variables that went into her determination procedure and she was extremely mindful so as to guarantee that the pooch that were chosen would appreciate the experience which they all did.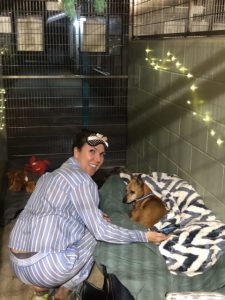 We sent a rundown of the entirety of the pooches to the members and requested their best 3 decisions (or in the event that no inclination) and afterward she began coordinating them up"Volunteers were additionally welcomed to carry a couple of solaces from home to make the pet hotels somewhat cozier – and some fled with the thought and took it much further!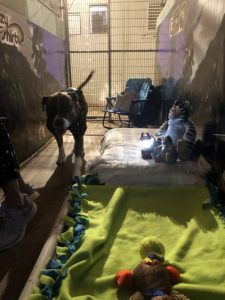 "Decorating the pet hotels was only a thought that we gave the 14 members in approach to let them have responsibility for night and to make this an enjoyment experience. We was unable to accept how everybody came arranged for the night… "from everything to lounge chairs and to yoga mats, embellishing with subjects, for example, sports and we even had one member (our CEO Jerleen Bryant) who had a little chimney in her pet hotel to give it an enjoyable inclination for her puppy 'Bella.'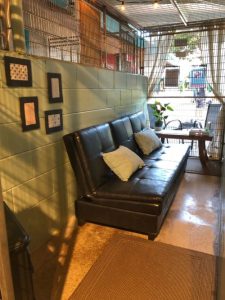 "One skilled volunteer brought his guitar along and seranaded his new companion, Mana. Mana was found as a wanderer and as of late had an eye evacuated. He was energetic when the night started, yet when Jeff started strumming, he settled in and tuned in to the music.Watch Jeff perfom "Safe house" here. You may perceive the tune however the words were composed with an asylum hound in mind! All the visitors were likewise approached to focus on raising a base measure of $1,500 for the safe house. Before the night's over they had figured out how to go well beyond, helping the sanctuary raise more than their unique goal!"Each volunteer was approached to focus on raising at least $1,500 each and nearly everybody far outperformed that objective. Numerous members even got organizations to support and they were permitted to set up business logos in their kennels.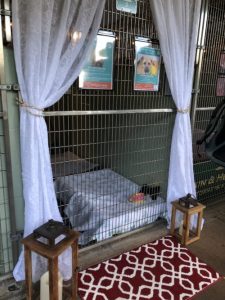 "We raised over $47,000 that night and our 'high bar' objective was $40,000 anyway I don't have a clue whether we really figured we would arrive at that goal."Finally, after the gathering settled down, the time had come to cuddle up and find a good pace. Look at a portion of these photographs of comfortable, comfortable pups!"There were some genuine love associations happening that night and it was extremely difficult for everybody to bid farewell to their puppies the following morning! Two or three the members even wound up cultivating their sleep party mates and I realize other are effectively advancing their puppies on theirp individual FB pages trying to discover them their eternity homes.
There were some genuine associations made that night."The occasion was a colossal achievement – both for the pledge drive and for getting the word out about their canines! In the first part of the day volunteers were woken up with espresso and a new feeling of living as a pooch in a safe house. One shared her contemplations (and her bed at home!) the accompanying day:"My heart is full and my eyes are open from this stunning experience of going through a night in the life of a haven hound.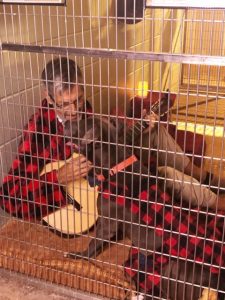 While it was inconceivably fun and engaging, I adapted to such an extent!! As I laid there after lights out, cuddled up near sweet Rosie, I tuned in to the sound of the traffic, different canines yapping in the back (likely wishing they had a human to cuddle up to) and even heard the hurry of little critters on the pet hotel rooftop.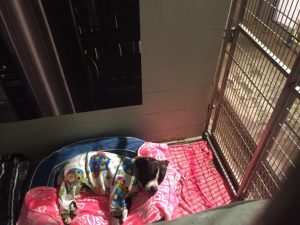 It was cool, and we most likely would have been somewhat cold had we not had a comfortable bed with cushions and covers. I envisioned how desolate it must feel in their pet hotel independent from anyone else. Despite the fact that for a portion of these puppies, our safe house must feel like the Four Seasons contrasted with being lost and alone in the city. I found a workable pace hand what a little love and consideration does to help bring these terrified and confounded infants out of there shell. At the point when they begin to unwind and have a sense of security, and figure out how to trust once more. It was life changing."I participated in this experience because I believe every animal deserves a second chance.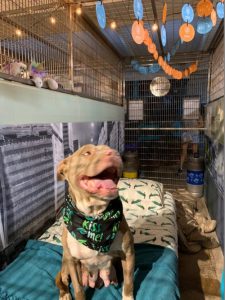 And with all of your generous donations and support, I know in my heart we can give them that. Rosie and I said our prayers last night and thanked each and every one of you for your generosity and compassion. I am so grateful and blessed to know you and am honored to be associated with all of the AMAZING staff and volunteers at Maui Humane Society.
They ALL did an amazing job supporting us last night, as did the other participants. Thank you from the bottom of my heart. After this experience, I am more motivated than ever to do everything I can to support, foster, and bring awareness to our community…because I know they listen and act too. Together we can make a difference!!"PS: Little Rosie is scheduled to fly to the mainland on Wednesday with Wings of Aloha to find her forever home, so I've decided to share my bed at home with her until she flies. The slumber party continues…."See more slumber party clips and pics on Maui Humane Society's Facebook page. Visit their website to learn more about their adoptable pets, and consider donating – they're already planning another party for next year!Mana, the sweet pup in the plaid pajamas in the video above has since been adopted! Nancy Willis with the Maui Humane Society sent us this email and photo:"His new family said that they saw his video and that prompted them to come to the shelter to meet him!