Higgins went to the Humane Society of Preble County as a pup on September 23, 2012. The sanctuary laborers watched Higgins develop through puppyhood and into his adolescent like years.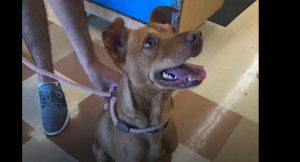 The sweet kid was really embraced once as a pup however he returned to the sanctuary as a wanderer about a year later. No one came searching for him.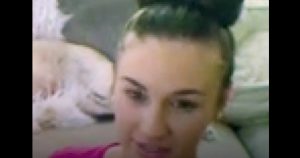 As Higgins moved toward six years of age, the safe house started to acknowledge that he was turning into a senior canine and would, hence, be a lot harder to embrace.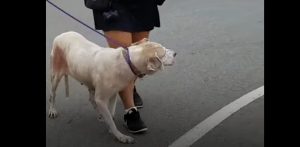 The asylum received out around 30 pooches for every month, or 2,340 canines, during the six and a half years that Higgins was there.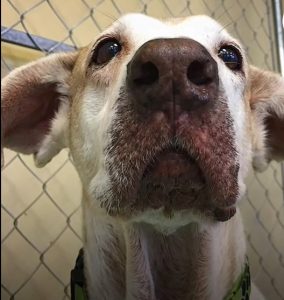 Uncertain why he was being spent up for quite a while, Higgins took to a desolate corner in his pet hotel. His once fun loving little dog attitude currently got sad and dismal. He had been in the safe house longer than some other pooch in the asylum's history.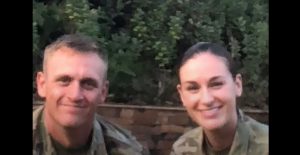 Betters Days On the Horizon Higgins' life turnaround when he met 22-year-old Brandon Reed. Reed had quite recently purchased his own home close by and needed to finish his family with his very own hide infant. On April 30, 2019, Higgins at last returned home. "I needed him to leave and have a home for himself. I needed to allow him to experience an incredible remainder in his own home," Reed told Dayton.com.
The executive director of the Humane Society of Preble County said that Higgins has a serious expression on his face that can be kind of intimidating, and perhaps that was hindering him from finding his family.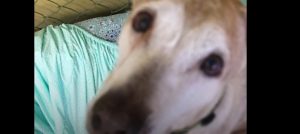 Higgins was all smiles though as he proudly walked out of the shelter. Reed's mom, Michelle Freshour Reed, knows the importance of giving older dogs a chance- a trait she instilled in her son from a young age. Michelle Reed manages Halee's Promise Dog Sanctuary. The sanctuary focuses its efforts on senior dogs and dogs who are in need of hospice care. It was started as a tribute to Halee, described as a beautiful dog who died of lymphoma in 2014.
Higgins update! He has it pretty "ruff" at our son's house. He's settled in so well. Loves his new Kong, bones, & his toys. But I'm pretty sure he loves his daddy the most.

Posted by Michelle Freshour Reed on Sunday, June 16, 2019
The Second Part of Higgins' Life Begins The family has shared updates about sweet Higgins who appears to be adjusting to his new life just fine. He's enjoying his own toys, especially his Kong. He even has some other fuzzy family members that he gets to play with in his very own backyard! It's nothing short of a fairytale ending for Higgins.