As flames keep on spreading over the Australian scene, salvage associations continue attempting to help the same number of creatures as they can.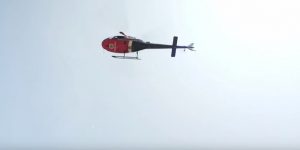 The Agile Project found out around seven wallaby babies needing salvage and promptly offered to take them in. The children had all lost their moms in the flames and required consideration in the event that they were going to survive.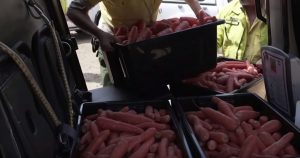 The babies bobbed from carer to carer up the coastline until they wound up under the watchful eye of The Agile Project. What's more, their laborers began to look all starry eyed at the wallabies immediately! The children were pushed and a couple of had minor wounds, yet they were still by one way or another cheerful considering.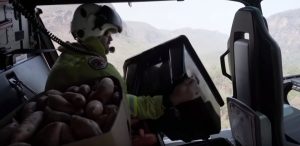 The rescuers worked to make sure the wallabies were as cozy and comfortable as possible and provided them with lots of blankets. All seven babies were placed in the makeshift bed, and they took to it immediately. They knew they were safe and sound here.As the joeys settled in, workers started to name them.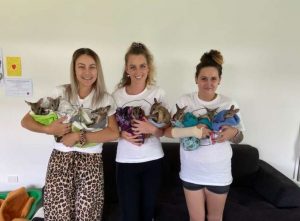 The two boys were named Andrew and Geoffrey after two firefighters who lost their lives. The girls were named after celebrities who have helped out during this time of need in Australia.
Additionally, their workers started to look all starry peered toward at the wallabies right away! The kids were pushed and two or three had minor injuries, yet they were still by somehow sprightly considering.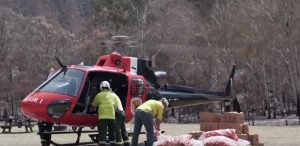 The rescuers attempted to ensure the wallabies were as comfortable and agreeable as could reasonably be expected and furnished them with bunches of covers. Every one of the seven infants were put in the temporary bed, and they took to it right away.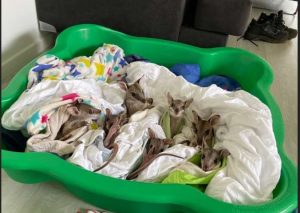 They realized they were free from any potential harm here.As the joeys settled in, laborers began to name them. The two young men were named Andrew and Geoffrey after two firemen who lost their lives.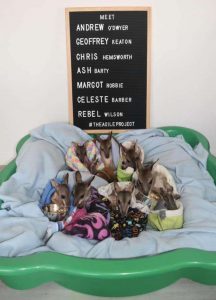 The young ladies were named after big names who have assisted during this period of scarcity in Australia.The seven babies have been placed with different carers throughout the Agile Project organization and will be released back into the wild — in areas safe and separate from the fires — once fully recovered. For now, they can relax in some cozy blankets!