A pooch bolted inside a vehicle utilized the horn to request his proprietor wrap up at the shops in an entertaining video shared on the web.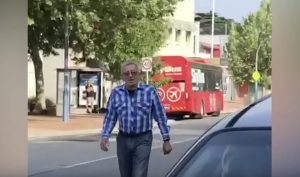 The canine, accepted to be a Shar Pei blended breed, was shot sitting in the driver's seat of a left dim vehicle on Main Street in Mornington, south of Melbourne, about 9.30am on Wednesday.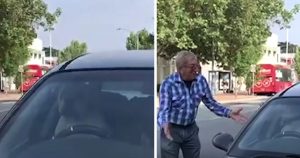 In any case, rather than persistently trusting that his proprietor will restore, the underhanded pet chose to squeeze his paw on the directing haggle the horn.The improbable experience was caught by proficient cyclist Steele von Hoff, who transferred the video to Instagram. 'I used to do a similar when mum went in to the general store without me,' Mr von Hoff composed. '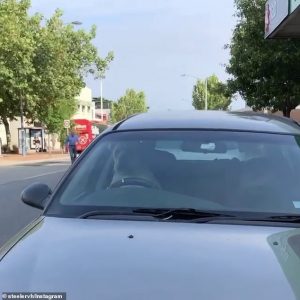 Astonished he didn't bring off down Main Street.'The video demonstrated the pooch gaze vacantly through the windshield as the horn proceeded to alarm. The proprietor – a man in pants and a blue shirt – immediately got breeze of the hubbub and came back to vehicle. He appeared to facetiously upbraid the nervy canine before opening the vehicle entryway to free him and another hairy companion.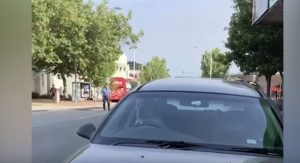 Mr von Hoff portrayed the dark locating as 'truly clever', when reached by Daily Mail Australia. Various watchers said the 'comical' film filled their heart with joy.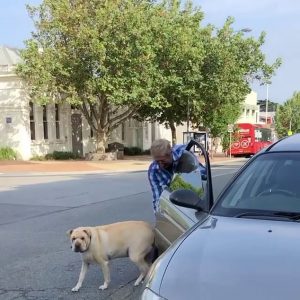 'Don't you simply cherish hounds, overlook the children humiliating you, it's the family hound!' one watcher composed. 'Savvy brilliant doggy,' another said. 'Well somebody has a smidgen of street rage,' included a third.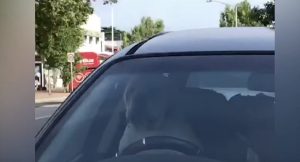 Steele van Hoff was strolling through Melbourne, Australia, when he heard a booming vehicle horn with apparently no closure. Irritated, he investigated at the vehicle to see a mammoth canine sitting in the driver's seat with a paw pushed down on the directing wheel with a harsh look all over. The doggo was growing tired of waiting on his owner to return and decided to take matters into his own paws.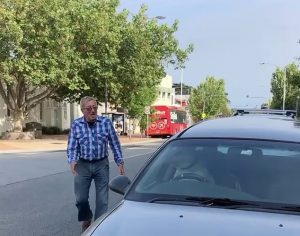 It's then that you see the owner approaching his car from behind wondering what's the matter. He opens the door and lets the dogs out ending the spectacle once and for all!