An understudy named Zachary Smith says he has been stranded in Arizona after he was denied loading up on his Delta trip because of his passionate help Pit Bull blend named Kaimani, or Kai.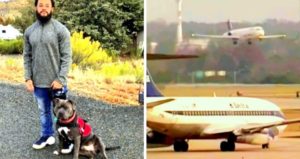 Already, a similar aircraft had permitted Kai during the underlying departure from Cincinnati to Phoenix.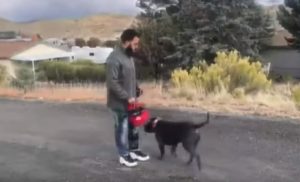 Zachary says that the air terminal authorities called his polite canine "a perilous and forceful" breed, and altogether denied him the arrival trip.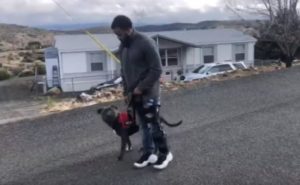 This is in direct logical inconsistency with an ongoing Department Of Transportation law that makes it unlawful to force breed-put together boycott with respect to hounds.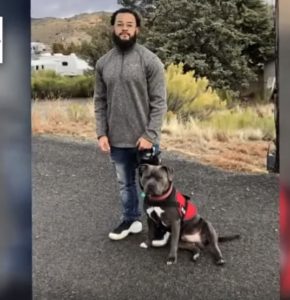 In any case, the law additionally expresses that any creature can be "restricted" if the officials think of it as an immediate risk to wellbeing.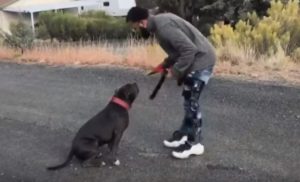 For Kai's situation, Zachary feels that the officials abused their capacity as his confirmed enthusiastic help hound isn't remotely a danger to anybody.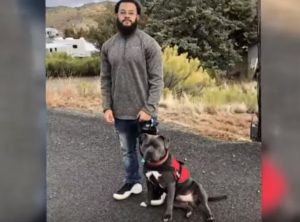 The Delta specialists later gave an announcement saying that they organize security and remain by their choice to not permit Kai.They also called "allowing Kai" on the earlier trip a "mistake".
Valley man and service dog turned away from #Delta flight: https://t.co/w5vWlQO61c #abc15 pic.twitter.com/PFIe7okLHe

— ABC15 Arizona (@abc15) December 28, 2019
Update: Zachary has updated that Kai was subsequently allowed on a United flight, while the Delta airlines refunded his fare.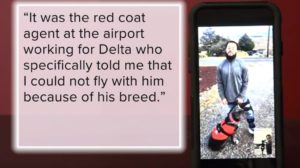 The pair is back home, but Zachary feels unsettled because of airlines' case-to-case dealings with dogs. He has pleaded the authorities to ignore breeds and consider the dog's temperament instead. Let's raise our voices against this unethical breed-based discrimination! Click the video below to watch a report on Zachary and Kai's painful experience with Delta airlines.
Update: Zachary has refreshed that Kai was along these lines permitted on a United flight, while the Delta carriers discounted his passage. The pair is back home, yet Zachary feels disrupted on account of aircrafts' case-to-case dealings with hounds.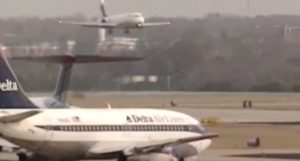 He has argued the specialists to disregard breeds and consider the pooch's disposition. We should speak loudly against this deceptive breed-based segregation! Snap the video underneath to watch a report on Zachary and Kai's excruciating involvement in Delta aircrafts.