James Pack, a 58-year-old Vietnam veteran from Newark, Delaware, endured a coronary episode, and must be admitted to the medical clinic for half a month.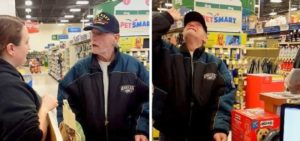 His canines, Bailey and Blaze, were set under the consideration of First State Animal Center and SPCA.However, James' stay in the medical clinic was stretched out by a couple of months, and the sanctuary chose to surrender the mutts for appropriation.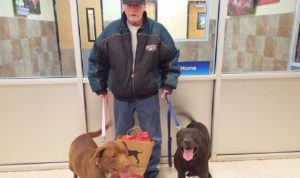 At the point when he left the clinic, he was crushed to discover that he had lost his pooches.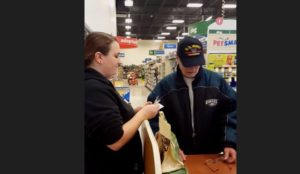 Fortunately, the canines were as yet not embraced. Be that as it may, James didn't have the $250 appropriation expense to recover his canines. In franticness, James chose to offer his vehicle to assemble the assets.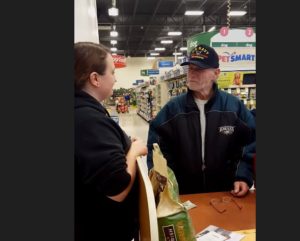 That is the point at which he got a call from a Petsmart store.As it turns out, the safe house, which was situated in the store, needed to assist James with getting his canines back.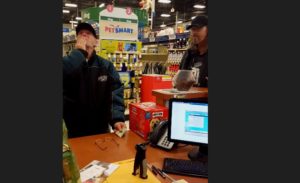 Volunteers had approached and contributed $5-$10 each, until there was sufficient to cover the reception expenses.In this video, we get the chance to see James stroll into the pet store, with no thought of what lay ahead for him.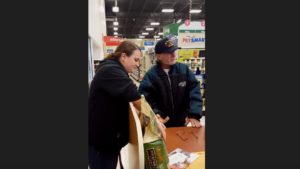 You should see the contacting minute, when he understands that the reception expense had been secured, and winds up crying. In appreciation, he makes a gesture of blowing a kiss up to the sky, before at long last having the best get-together with his pooches!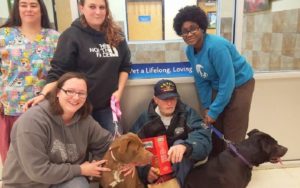 In this video, we get to see James walk into the pet store, with no idea of what lay ahead for him. You will have to see the touching moment, when he realizes that the adoption fee had been covered, and ends up crying.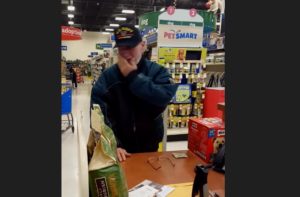 In gratitude, he blows a kiss up to the sky, before finally having the sweetest reunion with his dogs! Click the video below to watch the poor veteran react to getting his dogs back, and his emotional reunion with his pets!