Arizona Humane Society sorted out a mass appropriation occasion during the special seasons, which was an enormous accomplishment for the safe house. Out of the 348 pets set up for appropriation, 347 of them found always homes!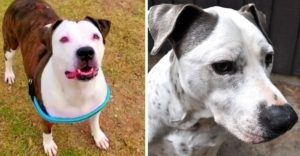 But then, this result has been disrupting for Baby, the main canine deserted at the shelter.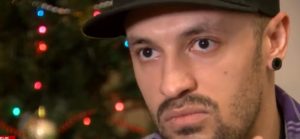 Baby is a 4-year-old American Pit Bull Terrier who was gotten from the roads about a year back. She was intensely injured. After her recuperation, she was received by a family.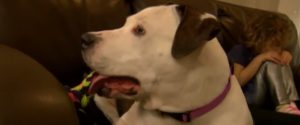 However, the family had to move out and Baby was back at the shelter again. Since then, Baby has had no takers. Her string of bad luck continued in the adoption event too, as the poor girl ended up being the only one without a home.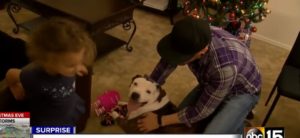 Baby is a fun-loving and friendly dog but she has been feeling gloomy after bidding goodbye to all her shelter mates. Let's put all our efforts toward helping this sweet dog find her forever home too. Spread the word!
BABY GETS ADOPTED! 😍🐶
Baby, the only dog left after the @azhumane holiday adoption event, has found herself a forever home! https://t.co/HuRkbUS04j #abc15 pic.twitter.com/WogrJpT33N

— ABC15 Arizona (@abc15) December 23, 2019
Be that as it may, the family needed to move out and Baby was back at the sanctuary once more.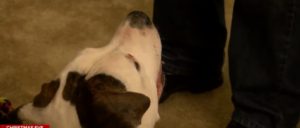 From that point forward, Baby has had no takers. Her string of misfortune proceeded in the selection occasion as well, as the poor young lady wound up being the just one without a home. Child is a carefree and neighborly pooch yet she has been feeling melancholy in the wake of saying farewell to all her sanctuary mates.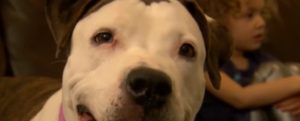 How about we put every one of our endeavors toward helping this sweet canine discover her eternity home as well. Spread the news!Update: Baby's good days are finally back as she has been adopted by a loving family!

Her new dad Nicholas Potter heard about Baby and immediately thought, "That's not right!" He fell in love with Baby and happily brought her home. The grateful pooch is so relieved to finally have a family to call her own. Let's make sure no animals are left unadopted at such events in the future! Spread the word!