John Wells of The Field Lab, a Southwest Texas elective vitality and economical living field research facility, shrouded a camera in a basin of water to see who'd go along to get a beverage. The outcomes will make you grin. "Everyone cherishes water in the desert.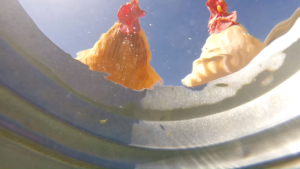 I was agreeably shocked during the alter to see that George showed up. I know him from the various hares as a result of the little score in his ear. A burro coincidentally came by so as to be incorporated.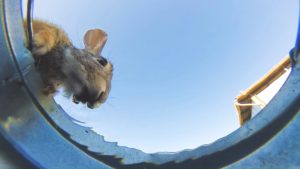 Ben conflicted with the content and chose to simply push the pail. You can lead a cow to water yet you can't make him drink. Note: The swimming honey bees were rescued.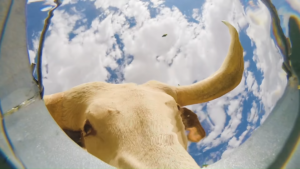 "The arrangement was basic: A waterproof GoPro submerged in a basin of water, facing up at the wide blue sky of southwestern Texas. While alleviating music plays, the camera catches the noses, bills, and tongues of different creatures that happen to make a trip for a beverage.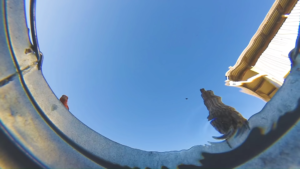 Named "The Bucket," this odd, private video is the most prevalent that John Wells has distributed on his YouTube channel, The Field Lab. Inquired as to why it's resounded such a great amount—at more than 3,000,000 perspectives and checking—Wells disclosed to National Geographic, "I have no [expletive] thought."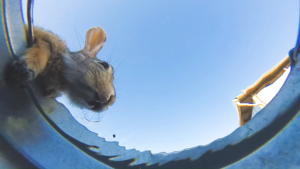 ("Watch: This Is What Happens When a Lion Steals a GoPro.") "I get it's only a fascinating perspective on something that is impeccably ordinary however something that you don't generally consider," says Wells, who lives off the lattice on a desert farm entirely supported by sun oriented power and downpour catchment tanks.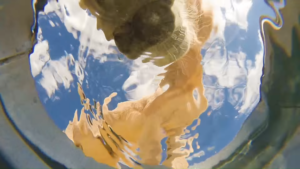 Texas Menagerie Wells was enlivened by a comparative video he made in 2009 of a bovine named Benita drinking water. That was before he claimed a waterproof GoPro camera, and needed to fix up a reasonable bottomed bowl utilizing a bit of plexiglass.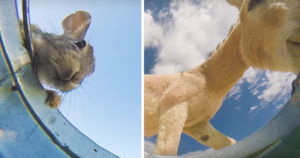 It took around five hours of recording throughout two days to catch the new pictures, the majority of which show a zoological garden of animals that live close by his farm, he says. During the meeting, two chickens crowed noisily out of sight. "That is Chupa and Manny," clarifies Wells. "They go through the day on my patio." (Watch What a Grizzly Does with a Floating Camera.)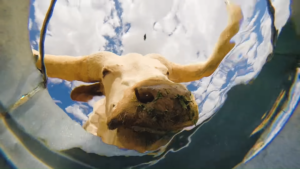 The chicken team show up in the video; as do the honey bees who live in a heap of tires in the yard; George the bunny; and Ben, a four-year-old cow that Wells embraced as a calf. The one special case to the local animals is a wild burro. "There's two herds out here on the ranch and occasionally they come in and hang out," said Wells, who says he had to lure the burro over with food before he took a drink.