"Ducks in care? Official Sheehan took four ducks in care after they were dallying at the Pump and Pantry in New Milford."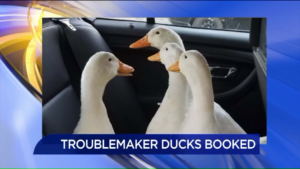 That's the way the Great Bend Police Department portrayed the activities of their official's "capture" of four ducks that had gotten away from home on the Fourth of July and advanced toward the service station in Pennsylvania.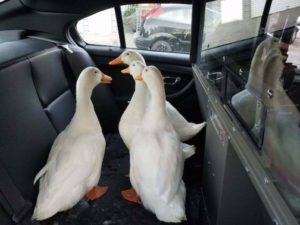 Official Sheehan reacted to the call after laborers at the service station saw the ducks staying nearby back of the store. Suspecting something was afoul, they reached police.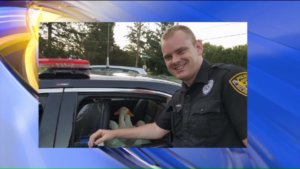 Luckily, neighbors in the zone knew where the ducks had a place so the police had the option to rapidly find their proprietor and call her.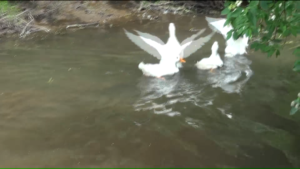 Not needing the ducks to get away, Sheehan then stacked them up in his police vehicle so they couldn't get into any more underhandedness. Cindy Osiecki, the ducks' proprietor, said the call was very startling.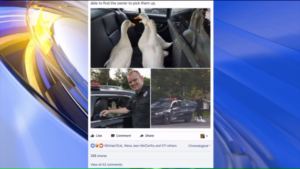 "I thought it was interesting, I'm similar to 'are you genuine?' There resembled 'no doubt we took them' since I surmise individuals were attempting to take my ducks, and everybody was sustaining them, even the cop bolstered them bread.
"The ducks are now home safe now with Osiecki and her family, less than a mile away from the Pump and Pantry. Osiecki's girl, Savannah, is entirely glad their ducks are acclaimed and revealed to WNEP TV, "Our ducks are popular and they're cool and they're marvelous."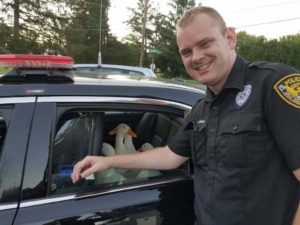 Osiecki stated, "I was simply so grateful they discovered my ducks and they took them in to be protected." Share what these officials did with your loved ones!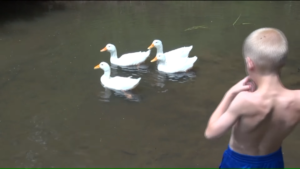 Osiecki's daughter, Savannah, is pretty happy their ducks are famous and told WNEP TV, "Our ducks are famous and they're cool and they're awesome." Osiecki said, "I was just so thankful they found my ducks and they took them in to be safe." Share what these officers did with your friends and family!