Canine Bored With His Police Training Stops And Has Everyone In Stitches Do you realize that truism about "all work and no play"? All things considered, that applies to hounds as well! Indeed, even a police hound needs to take a break and have some good times occasionally.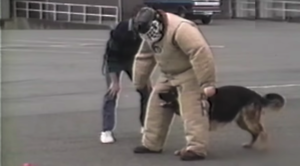 In the video beneath, a German Shepherd is experiencing his police preparing when he chooses to stop and make everybody giggle — even his trainer!The hound carries out his responsibility and assaults the "trouble maker," however this is the place he flavors it up a tad. The mentor advises the pooch to discharge stop, and the German Shepherd does precisely that — just in his very own ridiculous way!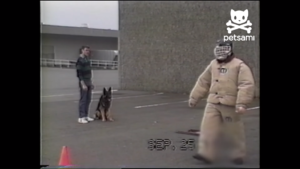 "I'd stay still if I were you," the tutor says as the silly pooch glances through between the man's legs and looks toward him.This demonstrates that even an exceptionally prepared police hound is still only a carefree little dog on a basic level!
"I'd remain still on the off chance that I were you," the mentor says as the senseless pooch looks through between the man's legs and gazes toward him.This goes to show that even a highly-trained police dog is still just a fun-loving puppy at heart!