"The Loneliest Dog in the U.K." was given the opportunity of a lifetime thanks to movie director Michael Bay. The Staffordshire bull terrier mix was featured in an article by Mirror, and her story of rejection quickly spread across the internet.
Freya the shelter dog was passed over 18,000 times over the course of six years and dubbed "the Loneliest Dog in the U.K."She was taken in by Freshfields Animal Rescue at 6 months old where she was diagnosed with epilepsy.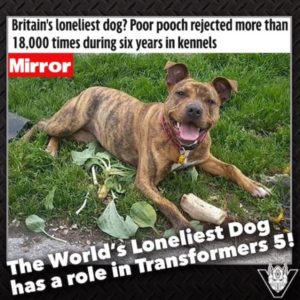 That's when director Michael Bay saw an article on Freya and tweeted: "Found this in the news last week in the UK. We gave the Loneliest Dog, a role in Transformers. Freya, has epilepsy and has been in a shelter her whole 6 year life. We are also going to find her a home.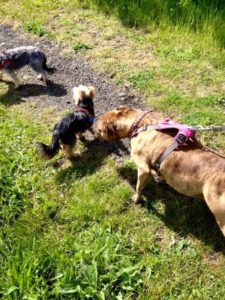 If not she will come to my house. Welcome to the cast Freya!"The hope was that featuring the dog in the movie would bring enough attention to Freya to find her a forever home.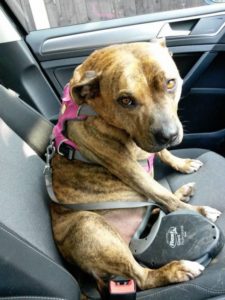 And the staff at Freshfields hoped that her medical condition wouldn't put anyone off to adopting her. She'd waited so long and deserved to find a loving family.And Freya would go on to get that forever home! Sady, she later passed away due to her epilepsy.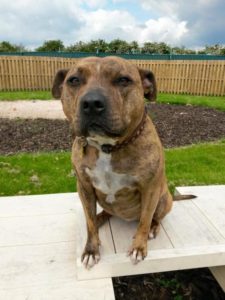 "We are devastated to announce our beautiful Freya has sadly been put to sleep. Her epilepsy was taking control of her life with more and more fits daily that were becoming uncontrollable. Freya meant so much to us, we loved and cared for her for 6 years.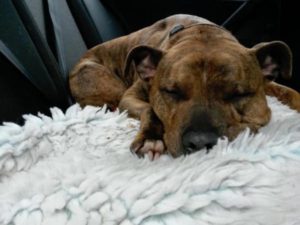 We nurtured her from the giddy 6 month old baby that arrived as a stray, to the 6 year old princess that finally found her loving home," Freshfields said on Facebook in an update. While it's so sad that Freya is gone, we're so happy that she landed an opportunity of a lifetime before finding a loving forever home after everything she'd gone through prior in life. May she rest in peace.