A family who had nearly surrendered expectation that their pooch Kingston was alive after he disappeared during California's Camp Fire rapidly spreading fire was excited with the news he has been discovered alive. Kingston, an Akita, has marvelously been discovered 101 days in the wake of getting isolated from the Ballejos family.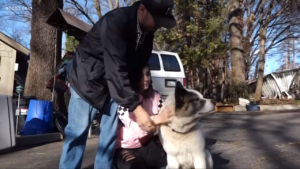 The 12-year-old canine bounced out of their truck as they fled their home in Paradise. A creature salvage volunteer found Kingston wandering in the zone. They accept he made due for such a long time by chasing skunks. "At the point when I discovered, [it] pretty much carried me to tears," Gabriel Ballejos disclosed to Associated Press (AP) subsequent to being brought together with his canine.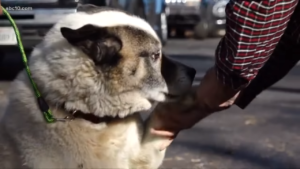 "I'm so glad for him. I can barely handle it. He's a genuine survivor." After Kingston disappeared, the family posted flyers and reached covers. "Consistently I would ask my father and disclose to him that we expected to go search for him," said Ballejos' little girl, Maleah.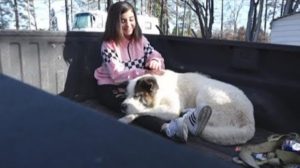 Companions of Camp Fire Cats, a neighborhood salvage gathering, saw Ballejos' missing canine post via web-based networking media and reached them after Kingston was found. At the point when they landed to be brought together with Kingston regardless he possessed a scent like skunk.
 "He still smelled even though they used stuff that neutralises the skunk smell," Suzanne Maxwell, a volunteer for Friends of Camp Fire Cats, told the BBC. The family's heartwarming reunion was recorded on video and when Maleah saw Kingston again, she too noted Kinston still had a pungent smell, but that didn't stop her from giving him a big hug.