Haven hounds frequently don't have the foggiest idea about similar extravagances that pets with cherishing homes get. At the point when mutts have invested significant stretches of energy in a safe house, they may not think about extraordinary treats and toys. Be that as it may, one TV show have is evolving that, each pooch in turn.
Rough Kanaka, host of "Canine's Day Out," has made a propensity for taking an asylum hound out for an uncommon day. He takes hounds on experiences, films their time together and utilizes the show to enable those pooches to discover new homes. One of Kanaka's most up to date experiences is to take a canine to a pet store and get it all that it touches.That's exactly what Kanaka did with an extraordinary needs hound named Freddie Mercury. Freddie Mercury had been discovered relinquished in a heap of junk.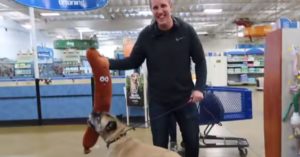 Her two arrangements of teeth made it hard for her to eat, and she had numerous messed up bones. Fortunately, rescuers got Freddie Mercury the veterinary consideration she required, and salvage bunch Marley's Mutts took in the dog.Kanaka took Freddie Mercury on a shopping binge after her temporary mother, Angela, offered to receive the little canine. The shopping binge was a celebratory event.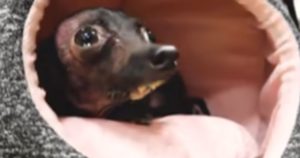 Since Freddie Mercury had just been embraced, Kanaka chose to take another pooch along. Bosco, a senior safe house hound, was glad to assist pick with trip items.Freddie Mercury experiences issues strolling, so Bosco did the greater part of the shopping and chose out bunches of treats and toys. His preferred toy, however, was a mammoth stuffed sausage.Bosco chosen a lot of other great things, as well, including nourishment bowls for himself. He additionally chose a pink bowl only for Freddie Mercury.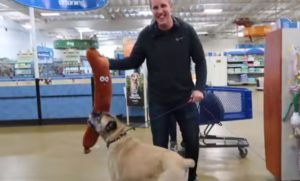 What's more, obviously, some more toys were added to the truck.The day culminated with some puppuccinos and a trip to the park. Both Freddie Mercury and Bosco seemed to have a wonderful time. Freddie Mercury gained some new supplies to take to her adoptive home, and Bosco enjoyed a wonderful day out of the shelter.