Dutchess, a 14-year-old fox terrier, vanished from her home in Boca Raton, Florida on Feb. 28, 2007. It wasn't until this past Tuesday when she was found under a shed by an unknown individual more than 1,000 miles away in Carnegie, Pennsylvania and brought to the Humane Animal Rescue in Pittsburgh. Only three days after the fact, she was brought together with her proprietor, Katheryn Strang.According to an official statement shared by the salvage, Strang was in stun when she was informed that Dutchess had been found.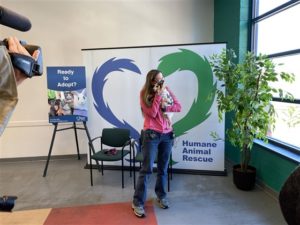 "I can't accept you're calling me at this moment," she stated, as per the discharge. "I can't accept this is occurring." Strang quickly started to make arrangements to drive from Florida to Pennsylvania, an excursion that the salvage assessed would have taken over eighteen hours, and landed on Friday afternoon."Humane Animal Rescue is eager to have an influence in this get-together and for the family to at long last have conclusion and a positive result in any case," said Zac Seymour, administrator of advanced correspondences for Humane Animal Rescue, in an announcement to TODAY. "Minutes like these are so reviving and spur us to continue working harder consistently. We wish Dutchess only the best with her family."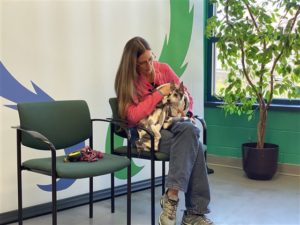 "A significant number of us have had the chance to invest some energy with Dutchess in the course of recent days, and she was continually searching for affection and consideration," Seymour included. "We can't resist the urge to grin realizing that after the majority of this time, she's at long last returning home to get the consideration she needs, and the adoration that she has consistently deserved."Neither Strang nor the salvage know how Dutchess dealt with the all-encompassing outing from Florida to Pennsylvania or how she wound up eager and shuddering under a shed.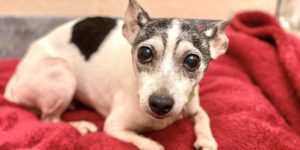 However, the rescue said that a major part in the reunion was Dutchess' microchip, which allowed them to identify her owner. "In 2018, only 4% of stray animals brought into Humane Animal Rescue as strays were microchipped, consistent with the national average," said the rescue in a press release, which urged families to microchip their pets.
Reunited! WATCH LIVE: After being lost for 12 years, Dutchess is finally meeting her owner again!

Posted by Humane Animal Rescue on Friday, October 11, 2019