Hit it, young men! What's more, a one, and a two, and a three: You ain't nothin' however a dog hound, cryin' all the time! We wager even Elvis Presley, who broadly sang Hound Dog, would be pleased with this dog and his harmonica-playing buddy.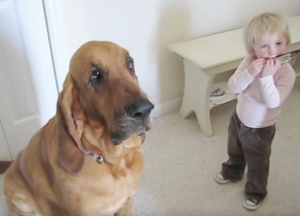 This dynamic team is ascending to Internet acclaim with their sizzling version of the doggy's blues. As the young man plays his harmonica with mother recording, all of a sudden the Bloodhound's senses to yell kick in.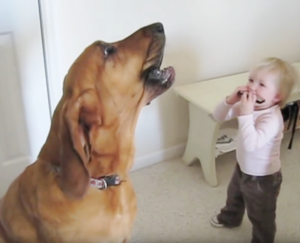 Many are depicting this as the canine blues, anyway we think it sounds progressively like a darn symphony.The pooch is undeniably happy, as he continues with his crying, endeavoring to find the perfect pitch.Many are portraying this as the canine blues, however we think it sounds increasingly like a dang symphony.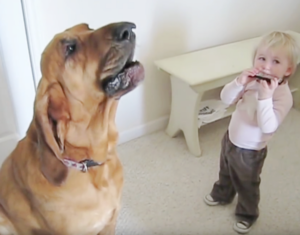 The pooch is unmistakably glad, as he proceeds with his crying, attempting to locate the ideal pitch. The crooner and his small instrumentalist have a remarkable demonstration here. You can't resist the urge to think about whether they will take their show out and about. Maybe they can try out for Canine American Idol?Turn up your speakers and get ready to laugh at this fun musical moment captured on video: