Pooches appear to discover better approaches to engage themselves each and every day, and along these lines we are likewise engaged as their proprietors! They're so keen and innovative, and we're continually anticipating their new thoughts. What might we manage without their cleverness and creativity? Simply investigate the video beneath to see one pooch make his very own melodic instrument.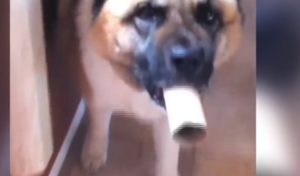 "Give me a chance to see your mouth. What do you got in there?" Dad asks his little guy. The canine pivots with an unfilled bathroom tissue tube!Dogs seem to find new ways to entertain themselves every single day, and therefore we are also entertained as their owners! They're so smart and creative, and we're always looking forward to their new ideas.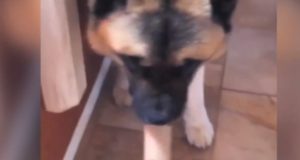 What would we do without their humor and ingenuity? Just take a look at the video below to see one dog make his own musical instrument. "Let me see your mouth. What do you got in there?" Dad asks his pup. The dog turns around with an empty toilet paper tube!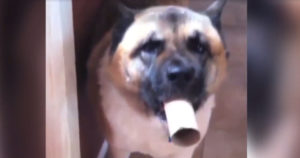 Watch as the creative pooch positions it to use it as a megaphone for his howls. Now that's a new use for toilet paper rolls! How funny.