Katelyn Harding wasn't hoping to respect another canine into her family when she went to visit a companion, particularly a safeguarded Pit Bull who was "frightened to death of everything and everybody." But that is actually what happened when she met Sage just because. Here's the salvage story she imparted to Theirfo.com: "This is Sage. Sage is a right around 4-year-old Pit bull blend.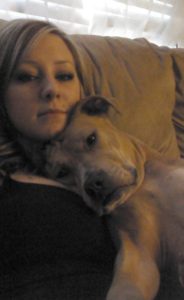 A companion discovered her three years back as a stray meandering around in an awful neighborhood.""She was excessively skinny, loaded with parasites, and frightened to death of everything and everybody. "I went to my companion's home for a visit and Sage was covering up in the back of a pen despite the fact that the entryway was open.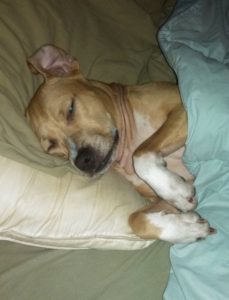 She let me know not to go up her, however to let her come to me since she was so apprehensive. As of now, I had a 13-year-old Standard Poodle named Princess that required a great deal of consideration since her wellbeing was weakening, so I had no plans of getting another canine." "While I was at my companion's home, simply sitting on the love seat, Sage kept running over, cuddled up in my lap and nodded off.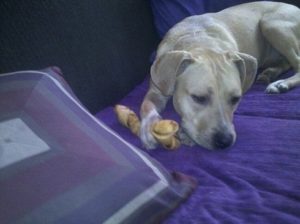 I promptly began to look all starry eyed at."It was a long, hard road with lots of vet visits to get her back healthy, but the best three years with her. We have a bond I have never had with any other dog, and I am so happy to be her mommy for the rest of her life. It hasn't been an easy road from stray to house dog, but it was worth every second."