Nation vocalist Jason Aldean and his better half Brittany have respected another child kid to their family, yet this time it's anything but a human. The textured expansion was found in a channel pipe with his nine kin on an exceptionally hot day in St. Louis. Fortunately, the Stray Rescue of St. Louis had the option to safeguard them all. They humorously and in all respects fittingly named the little dogs after the climate: Hot Air Ballon, Hot Topic, Hot Tamale, Hot Toddy, Hot Chocolate, Hot Potato, Hot Pepper, Hot Pocket, Hot Box Cookie, and to wrap things up, Hot Damn.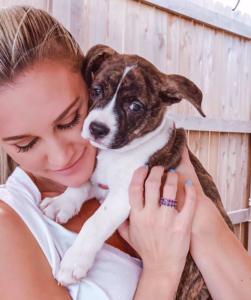 Hot Damn, the smallest of the litter, was the last puppy out and gave rescuers the hardest time. He sat in the middle of the pipe, staring at rescuers before lying down and going to sleep. Hot Damn may have been the last one rescued, but he's one of the first adopted – and into a very awesome family!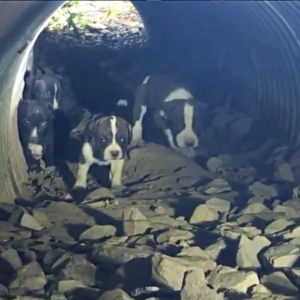 While Jason Aldean and Brittany were in St. Louis for Aldean's concert, the puppies' fosters brought the pups to meet the Aldean's backstage. When the Aldean's saw Hot Damn, they fell in love with him and knew right away that they wanted to adopt him.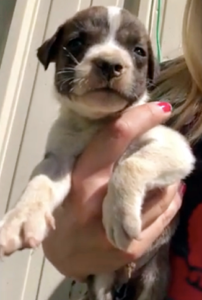 Brittany has since posted a photo of her and their new addition to her Instagram page, stating that they have yet to choose a name for him. Seven of his siblings are still waiting for forever page! Check out Stray Rescue of St. Louis if you're interested in adopting them, or any of their other rescues!