Port Authority Police officers Jason Nielsen and Ray Lainez were patrolling the parking lot of a terminal at Newark Liberty International Airport. That's when they heard the distressed cries of a puppy locked inside a hot car.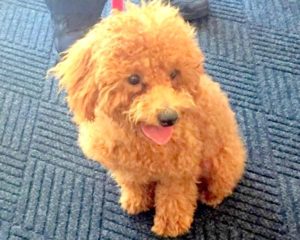 The puppy was unattended and suffocating to death.The officers immediately sprung into action to get the puppy out of the enclosed vehicle. After 15 minutes of struggle, the officers managed to open one of the doors through a slightly open sunroof. The puppy, named Baxter, was rescued and taken for medical attention. Meanwhile the officers paged Baxter's owner several times in the terminal, but there was no response. Baxter is doing fine now, but his owner is still untraceable. Spread the word and help the cops locate Baxter's irresponsible owner.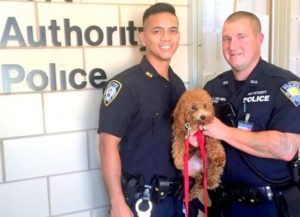 Update: Baxter's owner returned hours later to retrieve the dog. The person has been taken into custody for their neglectful action, and will be charged for animal cruelty. The name of the person has not been released. As for Baxter, he is currently under the care of Associated Humane Society of New Jersey. We hope no pet-parent leaves their pets locked in hot cars like this. Click the video below to watch a report on this rescue made by the port authority officers and the charges levied on the culprit.