There is nothing more charming than a grown-up canine gathering his new young doggie kin. That is actually what happened when Max the German Shepherd as of late went nose-to-nose and vis-à-vis with Golden Retriever little guy, Murphy, just because. At the point when Max's proprietors presented the video on Facebook, creature sweethearts went into adorableness over-burden.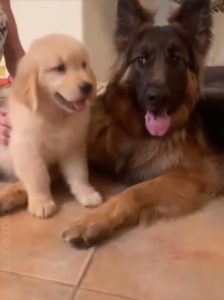 On the Facebook page, Max the Floofy Bear, more than 500,000 individuals loved and saw it right away.Over on Instagram, the two have more than 350,000 supporters and their fans love to see new recordings of the dynamic pair. In their first gathering, Murphy touches base inside a crate and is set down before Max, who curiously sniffs and takes a gander at the little dog.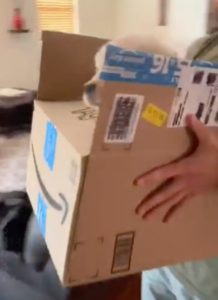 After a short time, Murphy attempts to draw in his older sibling to play by moving over on his tummy.Max gets directly into the enjoyment as though they were best buddies for eternity.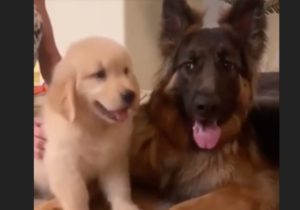 As the bouncing and jumping proceed, Murphy gets an instance of the "happies" and even stances near Murphy.If you need a smile, watch the video below. If you feel sad, watch the video below. If you any way, shape, or form, watch the video below. What do you think?