"Ruby ran directly into the family room and left me a present." That's the manner by which Trooper Dan O'Neil's was first acquainted with his new K-9 little guy, a 8-month-old Australian shepherd blend who had quite recently been spared from the creature cover for being "unadoptable."
Everyone cherishes young doggies, yet poor Ruby more likely than not been the unluckiest pup on the planet. She'd been come back to the creature cover no under multiple times for being a lot of a wild youngster. Lamentably, that fifth bombed appropriation would have been her last! Despite the fact that it broke their hearts, staff had no real option except to put her down for good.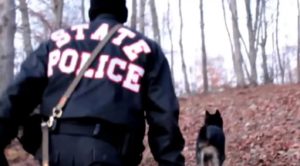 Thankfully, a volunteer/mentor at the safe house named Pat detected that the little stinker was in reality truly savvy underneath that unruly layer of hers. In a final desperate attempt to save her life, Pat reached the K-9 unit at the Rhode Island State Police to check whether they would take her in.
She assumed that since nobody else needed Ruby, getting prepared as a K-9 canine may be her hope!Lucky for the pooch, Officer Dan O'Neil constantly needed to be in the K-9 unit. The main issue was, he would never get his foot in the entryway since he required a doggy accomplice and didn't have one – up to this point.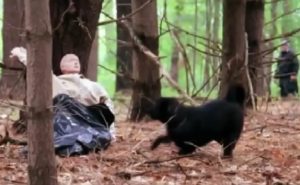 What neither Dan nor Pat knew was that by giving Ruby another rent on life, they were going to begin the ball moving on what creator Squire Rushnell calls a "Godwink."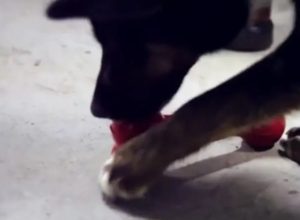 When Dan first brought the pup home, she immediately ran past his pregnant wife and left a stinky first impression on the living room floor. Although things weren't exactly off to a good start, this was Dan's only shot at getting his dream job, and it was Ruby's last chance to redeem herself. For everyone's sake, this new partnership had to work!