In May 2019, a one-year-old stray pit bull named Jukebox was discovered meandering around the boulevards of Tucson. Rescuers carried the sweet little guy to the Pima Animal Care Center's asylum. At that point, about a month later, an additional two-year-old pit bull named Agatha was given up to the safe house.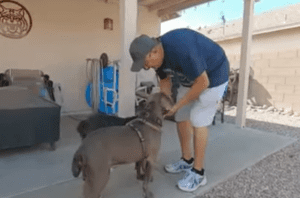 Agatha and Jukebox met in a playgroup, and as soon as they saw one another, they were inseparable!The haven staff individuals were stunned by how rapidly these two pit bulls reinforced. "Ordinarily when a reinforced pair of pooches come in the safe house, they've consumed their entire time on earth together," Kristen Hassen-Auerbach, executive of creature administrations, disclosed to The Dodo.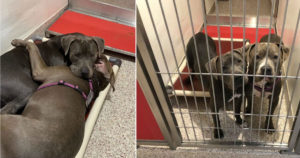 "In any case, with these two, they didn't have any acquaintance with one another. They met in a playgroup one day and from the subsequent they looked at one another they moved toward becoming inseparable."Jukebox and Agatha started getting to know each other. They'd even snuggle up together in a similar pet hotel during the evening.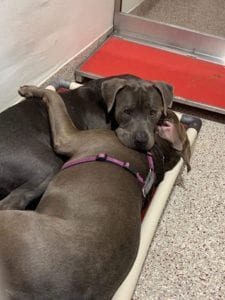 "There's a lot of room for them to stretch out," Nikki Reck, the asylum's open data official, said. "Be that as it may, they share that small little bed together and that is the means by which they incline toward it."When the asylum staff perceived how indistinguishable these two canines were, they realized they expected to receive them out together.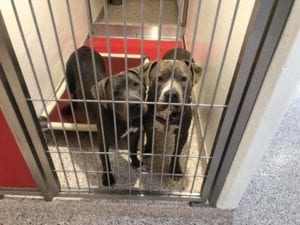 "Normally we don't state 'these two must be received together' in light of the fact that that makes it take more time for them to locate a home," Reck said. "In any case, with these two, we can't force ourselves to part them up, so we're daring to dream that we can locate a home for them together on the grounds that both of them are intended to be."One day, an asylum staff part snapped a picture of Jukebox and Agatha nestling. The staff part shared the photograph on the safe house's Facebook page.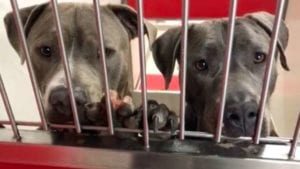 It rapidly turned into a web sensation, getting a large number of preferences and offers.Everyone was touched by these pit bulls' devotion to each other! The shelter staff also hoped this photo would help Jukebox and Agatha find a forever home together, and it ended up doing the trick! Just a couple weeks after this photo was shared, Jukebox and Agatha were adopted.
Remember that post earlier this month about the bonded pair that likes to cuddle up on the small bed? Thanks to YOU sharing their story, Agatha and Jukebox now have a forever home, together!

Posted by Pima Animal Care Center on Monday, July 29, 2019