Kelly McDuffie and Danny Hartung went for a climb in Shenandoah National Park in Virginia when they discovered a spring. They went off their trail toward the spring and picked a portion of the ready blackberries that they saw. As Hartung was picking the blackberries, he saw a pooch stowing away in the brambles. This was a similar pooch that they had seen on "missing canine flyers" prior that day.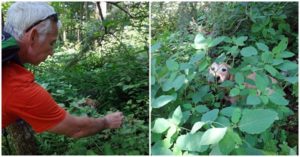 They were posted at each structure and trailhead all through the park.The Golden Retriever, named Max, had gotten away 11 days sooner from an adjacent retreat when the housekeeper opened the entryway. Hartung and McDuffie were excited to have discovered this terrified, lost child. They were eager to see him, yet Max was anxious and snarled when they originally moved toward him.
They ended up nourishing him their lunch – three bubbled eggs, a fig bar, and bunches of water – and he at long last warmed up to them.There next move was to make sense of how to get him out of there. McDuffie unwound their crisis rope wrist trinket and attached it to his neckline and persuaded him to his feet, however he was not able walk.
They dreaded his back leg was harmed, and they couldn't convey him the staying two miles that were left of their hike.Thankfully, they had the option to pick up cell administration on an adjacent flame street and called park officers to come help them. They got in contact with Max's family who sobbed tears of bliss that their adored little guy was sheltered. When the recreation center officers arrived, they conveyed Max onto a stretcher so they could ship him simpler. Max appeared to be cheerful and diminished to at long last be rescued.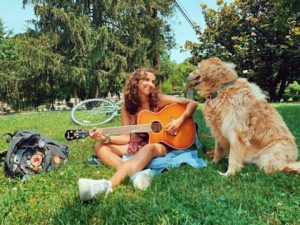 Max's family drove from DC to rejoin with their furbaby and take him to the vet. Fortunately, Max's back legs were not harmed, yet they were feeble from an excess of activity.His paws were also scratched up, he had a low grade fever, and he had lost ten pounds. But aside from those things, Max was perfectly ok."It was a long day, but saving sweet Max made it all worth it!" McDuffie wrote on Facebook. "He would not have made it out of that spot if not for the water source he so smartly chose to settle near, and the ripe blackberries. All of the stars aligned that day!"