This security camera at this home detected some motion, and this is the footage that was captured. Hilarious!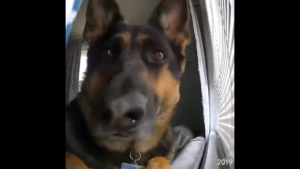 Three-year-old Sasha the German Shepherd Dog is winning fans for a delightful video made totally coincidentally. Sasha's father, Joe Corsi, was from home when his surveillance camera got movement. Exchanging on the live feed to look at what was occurring, Joe was amazed. Joe composes: When your surveillance cameras get movement, you watch the live feed to perceive what's happening.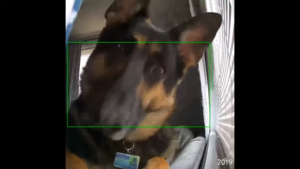 At that point what occurs next is… " Sasha is guarding the window, yet at one point sees the camera moving and gazes straightforwardly into the focal point. Her ears twitch forward and in reverse and she tilts her head – basic lead for German Shepherds!
The adorable video is turning into a web sensation with one watcher remarking on Facebook, "Two security frameworks… one innovative, and the other, well, no tech." Click underneath to look for yourself.Her ears jerk forward and backward and she tilts her head – common conduct for German Shepherds!The cute video is going viral with one viewer commenting on Facebook, "Two security systems…one high tech, and the other, well, no tech." Click below to watch for yourself.  What do you folks think?