Having a dunk in the pool on a sweltering summer day is a standout amongst the best encounters one can have. It's people who adore it, yet creatures cherish it as well.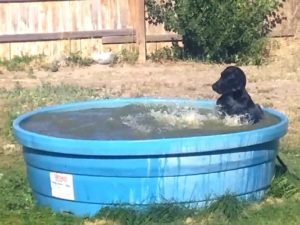 Blue-green is a Black Labrador who cherishes playing outside and being a blockhead when all is said in done. However, when it starts to get hot outside, she needs to chill simply like people do. In this way, her folks choose to get her own one of a kind kiddie pool so she can take a plunge and play in the water.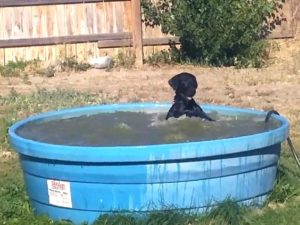 Labradors love water by instinct, but little did they know Teal would end up loving the pool so much! She gets so lost in the fun she's having, she forgets about the outside world and has a ball splashing the water with her front paws and swimming around in her personal pool. It's like watching a little kid enjoy their first time in the pool.
She loves her pool so much, dad decided to film her so the world can share in her fun too! We want to thank dad for getting her the pool and for filming her! It's awesome! What do you think folks?