Now and then the best of companionships structure when you wouldn't dare hoping anymore. Nobody knows this over 95-year-old Sally Reenhorn. Two years back, the widow saw a "shock" guest laying outside the sliding glass entryways of her Mount Vernon, Washington, home. It was a St. Bernard young doggie named Brody, who had meandered over from next door.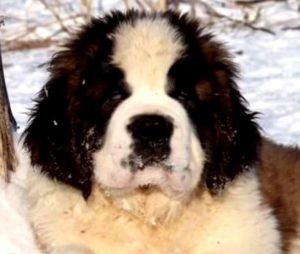 The two in a split second become friends. Sally, who lived alone, couldn't avoid needing to give the lovable little guy a bite. Be that as it may, with no pooch treats in the organizer, she chose to attempt a yummy option.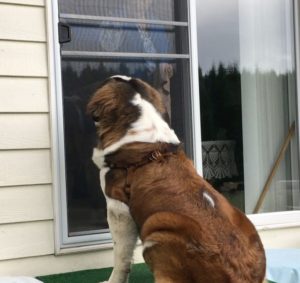 She disclosed to KOMO News, "I thought, well, perhaps he needs some old bread. What's more, he adored it! What's more, right up 'til the present time, you won't trust it, he won't take hound sustenance from me! He just needs bread from me!"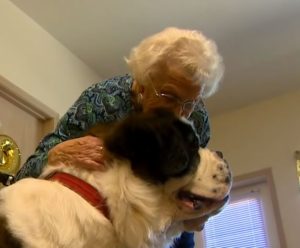 It was only the start of their delightful friendship.The adorable St. Bernard really has a place with neighbors Dave and Edie Mazzarella, yet that doesn't mean they're unsettled to give the two "a chance to hang out." After their first gathering, Sally and Brody rapidly turned out to be close amigos. He began visiting the old lady's home each day, if not, on numerous occasions multi day!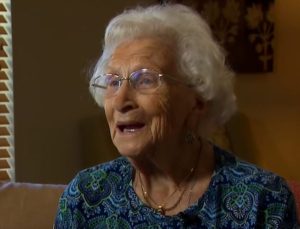 They would do a wide range of exercises together – from watching football, to investing energy in the yard, to strolling to chapel. Brody was extremely stricken with Sally, who has been a creature darling since she was a child experiencing childhood with a ranch in Holland. She told TODAY: "From the minute he sees me he's so glad.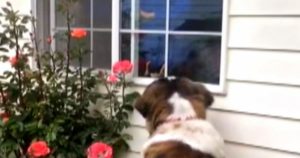 Brody truly adores me – Dave says it's my voice."Brody normally got greater as time went on, and Sally matured too. He was a delicate monster brimming with affection and kisses for his gushing neighbor. At that point one day, Sally wasn't at the entryway when he went to visit. She had moved away. Things being what they are, Sally had encountered a minor heart assault.Fortunately, she was okay – but made the decision with her family that it was best she move to a senior living facility.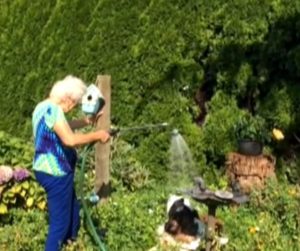 Brody was confused as to why his friend was no longer around. He'd still go bound over to Sally's home each day, only to be left heartbroken by the results. Dave told KOMO News: "He didn't know any different. He just went over there every day, but there were no more treats, so he would just stay there and sit there and fall asleep on the porch. So I'd have to call him back or drag him back."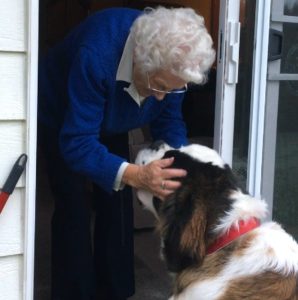 After several months of seeing how upset Brody was, Dave came up with a brilliant plan. The couple decided to take him to visit his friend Sally at her nursing home, which was only three miles away. It was a beautiful reunion that both of them needed. And now, Brody is a regular visitor at the facility.