Military working mutts are known for giving their all even with threat. Ooyvey is one of those courageous canines who is being regarded for an actual existence of boldness, determination, and dependability. Lt. Col. Eric Horst, leader of the eighth Security Forces Squadron, shared, "Our K-9s have probably the most differing and testing missions broadcasting live base. They are the warriors that stay at work through wind, downpour, snow and warmth. These individuals from our units don't phone in wiped out or disappear, they just appear and consistently take care of business."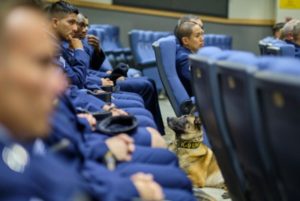 Most military working dogs are purchased from vendors in Europe. Ooyvey was different than most other working dogs. She was raised as a foster puppy in San Antonio and entered Lackland Air Force Base for service on July 18, 2011. "Ooyvey was not purchased but bred at Lackland by two other MWDs that had the genetic makeup for what we look for in military working dogs," Horst shared.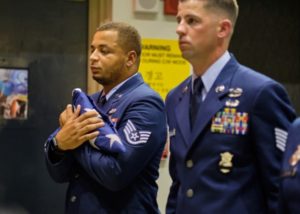 Once arriving at Kunsan Air Base in South Korea, she worked to find possible explosives and routine patrolling. She visited rock stars and famous people who came to visit as well. Sadly, the dog succumbed to liver disease, and a tribute ceremony was given in her honor by the airmen she protected. Ooyvey's last handler, Staff Sgt. Dominic Williams, was presented with a freshly folded United States flag on the dog's passing.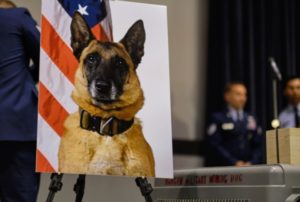 "Ooyvey was sweet, made me laugh, and filled that void in my heart that can only be filled by a select few, even more so a dog," he stated. "It was an honor to work alongside her." We salute you, Ooyvey, and all who serve.