A cop reacting to a call about a forceful Pit Bull wound up having his squad vehicle out of the blue "seized" after the pooch hopped into the vehicle's front seat to appreciate a tidbit and the cooling. The Kilgore Police Department shared the entertaining story that occurred throughout the end of the week when one of their officers moved toward the pooch.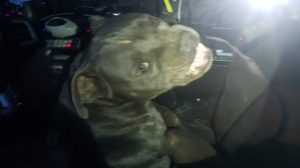 The officer endeavored to get the canine by leaving his squad vehicle's indirect access open. In any case, the canine settled on the open front entryway on the driver's side. Kilgore Police Chief Todd Hunter stated, "The Officer found this pooch running everywhere and figured he may probably rapidly catch it. He opened his secondary passage and attempted to urge the critter into the rearward sitting arrangement, which is confined. In his scramble, the Officer additionally left the driver's entryway open.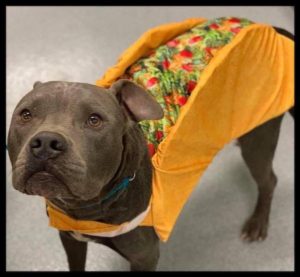 Cujo chose he wasn't going to imprison and rather hopped into the front seat." Chief Hunter clarified that the town doesn't have every minute of every day Animal Control so their officers frequently answer these calls twilight. "Commonly we can deal with the issue without getting the Animal Control Officer out," he composed on Facebook.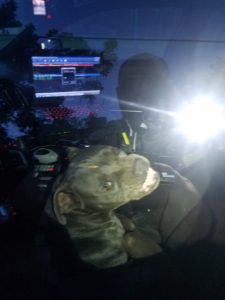 In any case, on this call, things got somewhat convoluted. Police reacted to a require a forceful pooch running free Saturday night in Kilgore.When the officer arrived, he thought he might be able to capture it by opening his car door and coaxing him into the back seat, which was caged in. The officer accidentally left the driver's side door open as well in his hasty attempt to catch the elusive pup.
The dog apparently decided it would much rather be in the front seat than caged in the back, and jumped inside. When the officer tried to get him back out, he became aggressive, so the officer slammed the door shut, trapping him in the car. A dispatcher heard strange sounds coming from the car over the radio and asked what was going on at the scene. The police officer sent this picture back to the station to the dispatcher who commented that the dog did not look happy. The officer replied, "He ain't, and neither am I." Luckily for the officer, Animal Control arrived and took the dog into custody… guilty of hijacking a police car and theft of beef jerky.