Animal lovers the world over are devastated after a recent hit-and-run tragically killed Buboy, a faithful gray Aspin stray. Buboy had gone viral as the Philippine "Hachiko", after he earnestly waited for 2 weeks at the doors of the classroom of the professor who was his longtime caretaker.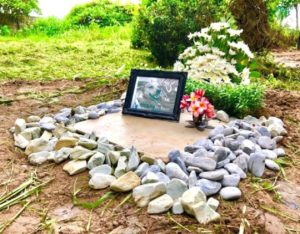 Buboy had the propensity for visiting Professor Carmelito Marcelo's class for as far back as 4 years. The teacher cherished Buboy beyond all doubt and would frequently nibble together with him. Be that as it may, a stroke prompted the 58-year-old's troublesome destruction, leaving the unaware Buboy stranded and powerless by and by.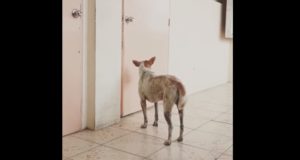 In an appalling viral video, a restless Buboy is seen frantically pawing at the entryway of the teacher's study hall, planning to see him. The understudies feel sorry for him and take him to the congregation to say goodbye to the educator. The poor canine separates in hopeless whines once he sees the coffin and understands that his best amigo is gone until the end of time.
Now, barely a month after the professor's death, the homeless Buboy has also tragically died in a hit-and-run case. "Animal Kingdom Foundation" shared this tragic news, lamenting over how many people never apply their brakes for strays. We feel that Buboy went way before his time, and we truly hope that he has happily reunited with his dad in the afterlife. Our tears won't stop today. Goodbye, sweet Buboy. Click the video below to watch the heartbreaking moments when Buboy waited for his beloved professor and then mourned his death.
Buboy, the dog who waited for his owner who passed away

WATCH: This dog broke the hearts of netizens after he was seen standing by the door of a room in Mabalacat City College while waiting for his owner, Professor Carmelito Marcelo, who passed away on Saturday. "Ang hirap makita na hinihintay niya ang amo niya na lumabas ng faculty room, pero hindi nya alam na wala na amo niya," uploader Mark Christian Arceo said. This morning, the students of Mr. Marcelo brought the dog to the wake of his beloved owner. (Videos and photos courtesy of Mark Christian Arceo)

Posted by Philippine Star on Monday, May 20, 2019