Richard Ewers was a charitable man who cherished pooches more than anything on the planet. Seventy-one-year-old Ewers went through his time on earth saving stray mutts and pooches that were relinquished by their previous proprietors. He gave them a home at his enormous house in San Antonio, Texas. By 2018, Ewers had 27 canines, and he adored each and every one of them.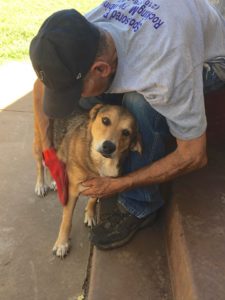 Unfortunately, in March 2018, Ewers was determined to have terminal stomach malignant growth. Ewers realized he had about a year left to live, and he was resolved to discover great homes for every one of the 27 of his canines in that year. He contacted loved ones, requesting help. Before long, word spread around San Antonio. Occupants joined together to discover homes for these pups.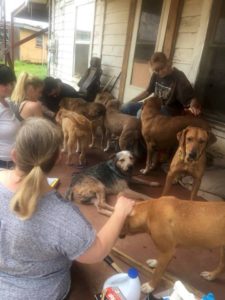 A gathering of creature darlings made a Facebook page called 'Helping Mr. Richard and His Dogs.' They utilized this page to help spread the news about the mutts. The Facebook page worked, and soon an ever increasing number of individuals approached to receive Richard's mutts. The volunteers additionally helped set up fencing in Richard's terrace so the pooches could securely run and play.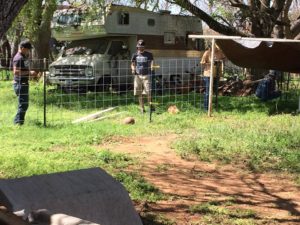 Over the following year, the volunteers and Richard attempted to discover encourage or always homes for every one of the mutts.They were able to find homes for about half of the dogs.In April 2019, one of the volunteers posted some sad news to the Facebook page. They said that Richard's health had taken a turn for the worse, and he was now in hospice.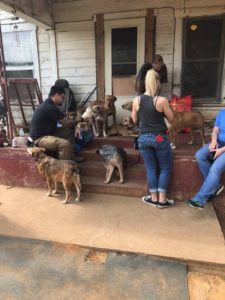 His dying wish was to find good homes for the last dogs left at his house. "They can't be here much longer," Mary Oyler from Save Our Strays San Antonio told KSAT. "There's no one to give them attention and love. There is no running water. There is no electricity. The conditions are just not ideal."A few different local news stations picked up the story, and soon, more people came to adopt the remaining dogs.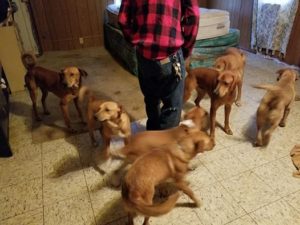 A local rescue named Amazing God's Dog Rescue also said they would take in some of the pups.Soon, there were 11 dogs left on the property. Of these dogs, six were semi-feral. The other five dogs were put up for adoption: Lady, Lucky, Fuzzy, Billy Sue, and Sugar.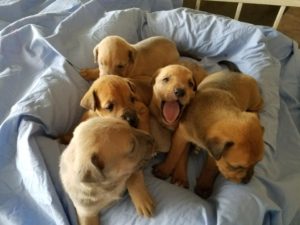 Lucky and Sugar both got adopted in early May 2019, and Fuzzy went to Amazing God's Dog Rescue. Then, a sanctuary in Nebraska reached out and said they would take the remaining eight dogs. Just like that, all of Richard's dogs had found forever homes or foster homes! The volunteers were so glad they could tell Richard all his dogs were safe.