Master Alec Alcoser was just a half year into his organization in Afghanistan when he and his canine, Alex, had a nearby brush with death. The two had a nearby bond; they rested in a similar bed, hung out, and dependably had each other's backs. They weren't simply serving together — they were the best of companions.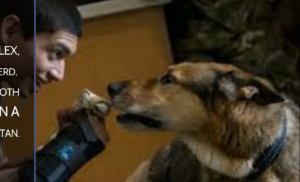 That game changing morning, he snatched his pooch's rope and left the military quarters to handle a mission together. Neither of them had any thought what might be in store that day.Unfortunately, Alex needed to have his left rear leg amputated.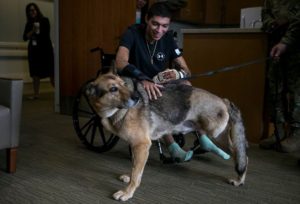 As a result, he was retired from service and sent to the Join Base San Antonio-Lackland. It was there the brave pup recovered and was taught how to function with only three legs. Although Specialist Alcoser was focused on his own recovery, he couldn't wait for the day to be reunited with his best friend.Soon enough, the two were able to have their happy reunion: not only did they both receive Purple Hearts for their heroism in the line of duty, but they got to spend tearful, happy hours together.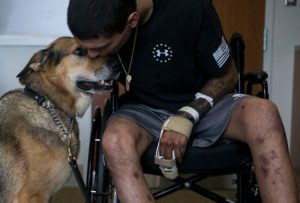 Unfortunately, that time came to an end and each of them went home. Thankfully, they were separated for only a little while. The soldier was determined to make Alex part of his family, and eventually, he was able to adopt the soldier dog and bring him home! After sharing such a close call with death, the only thing Alec wanted to do was to spend the rest of his life with the pup who always had his back. These heroes certainly deserve some rest and relaxation together!