This video is not quite the same as what we typically post, yet we felt it was critical to share. Universal Animal Rescue just discharged this recording from 2013 demonstrating an orangutan in Indonesia endeavoring to clutch the remainder of his natural surroundings as lumberjacks wreck his home.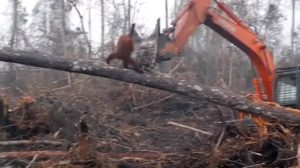 Two individuals from IAR's Orangutan Protection Unit endeavor to shoot and convey the creature to security. Here's the lamentable film with further clarification after the video. This industry exists in view of palm oil, which is found in pretty much everything. Our sustenance, our fuel, everything. From Rainforest Rescue: Palm oil is truly all over the place – in our sustenances, beautifiers, cleaning items and powers.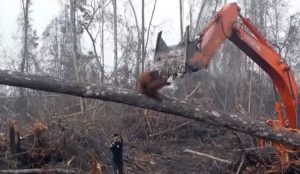 It's a wellspring of gigantic benefits for global organizations, while in the meantime decimating the vocations of smallholders. Relocation of indigenous people groups, deforestation and loss of biodiversity are largely results of our palm oil utilization. How might it result in these present circumstances? Furthermore, what would we be able to do in regular day to day existence to ensure individuals and nature?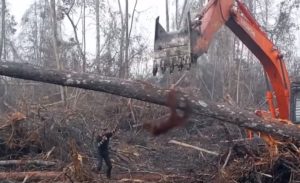 It's a source of huge profits for multinational corporations, while at the same time destroying the livelihoods of smallholders. Displacement of indigenous peoples, deforestation and loss of biodiversity are all consequences of our palm oil consumption. How could it come to this? And what can we do in everyday life to protect people and nature?