A San Diego man was strolling his puppy when he saw a little, relinquished animal crying and asking for help. The man felt sorry for the little one and quickly brought him home. He at that point reached the San Diego Humane Society for help.When the welfare officers came to deal with the 'young doggie', they were stunned to understand that the animal resting before them was definitely not a little dog.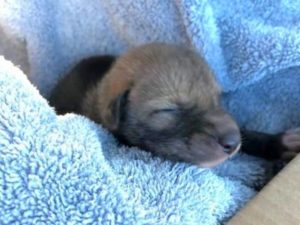 The little dark and-darker hide ball was, indeed, a coyote puppy! The coyote was healthy. He was taken under the wings of the sanctuary's 'Undertaking Wildlife Program'. At the point when the coyote is more seasoned, he will be moved to an asylum with The Fund for Animal Wildlife Center, which will enable him to get adapted before his discharge once more into the wild.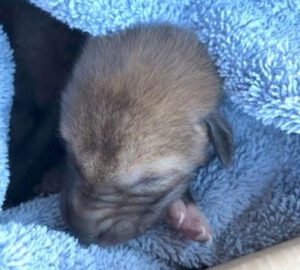 Wildlife officers clarify that it's extremely simple to confuse a coyote infant with a little dog, particularly amid the underlying couple of days of their introduction to the world. They are perky that the Good Samaritan spared this adorable tyke, for the most part, his chances of survival would have been decrease.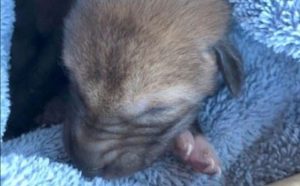 What a blessed lil dear!They are upbeat that the Good Samaritan saved this lovable child, generally, his odds of survival would have been diminish. What a fortunate lil darling!