Meet Gavel: a German Shepherd from Queensland, Australia who was preparing to be a police hound. At last, this sweet pup bombed out of the police foundation since he was 'excessively inviting.' Gavel went through the initial a month and a half of his life at the police institute, figuring out how to guard the general population of Queensland.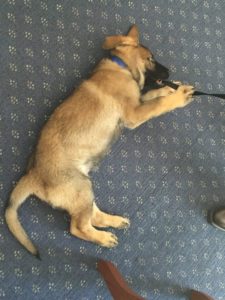 The young doggie had originated from a long queue of police hounds, so officers figured he would be a whiz. This didn't end up being valid, however. The puppy was unmistakably keen, yet he was essentially too amicable to even think about doing crafted by a police hound—he cherished gathering new individuals more than anything. "[Gavel] did not show the fundamental fitness for a real existence on the cutting edge," the Australian Police told the BBC.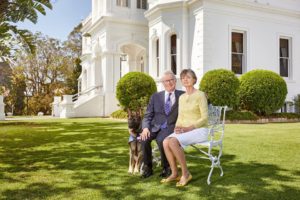 At last, failing out of the police institute ended up being something to be thankful for Gavel. The little guy was offered another activity that was ideal for him! The Governor of Queensland, Paul de Jersey, had cultivated Gavel while he was at the police institute. The representative and his better half began to look all starry eyed at the adorable little dog, and when they took in he had been terminated from the police squad, they immediately offered to receive him. They named him the 'Bad habit Regal Dog of Queensland.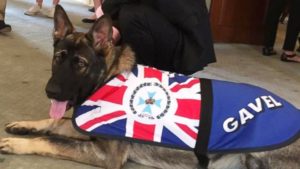 'The work is the ideal fit for Gavel! He goes through his days meeting Queenslanders who come to visit the representative's house. Everyone is always so excited to meet the friendly dog. Gavel also takes part in ceremonial occasions, and he gets to wear a custom-made uniform while taking part in these ceremonies.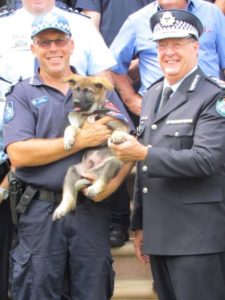 "He has outgrown four ceremonial coats, undergone a career change (his official title is now Gavel VRD, 'Vice-Regal Dog'), and brought untold joy to the lives of the governor, Mrs de Jersey, Government House staff, and the thousands of Queenslanders who have since visited the estate," the office of Governor Paul de Jersey said.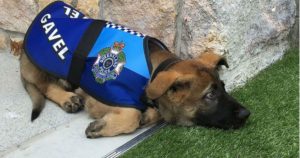 Gavel has now been at the governor's mansion for a little over two years, and he's doing great. Gavel still loves meeting people more than anything. The governor also often features Gavel on his social media pages—Gavel doesn't mind posing for photos.Gavel also participates in all of Australia's national holidays. Here he is posing for a photo to celebrate Australia Day!
Would-be police dog named Gavel recruited by Government House. www.7News.com.au#7News

Posted by 7 News Brisbane on Monday, February 20, 2017