The rescuers of Caroline County Humane Society discovered Zimba, a Pit Bull blend, who was meandering in the lanes of Maryland. The pooch was smaller scale chipped, thus, they could follow his mother, living the whole distance in Wichita, Kansas.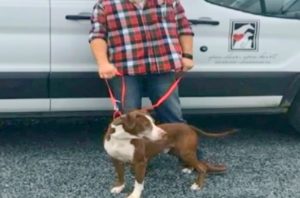 As it turns out, Zimba's mom was in the middle of a road-trip, when she got into a fight with her boyfriend. Out of anger and spite, the man dumped the dog and drove off. When Zimba was rediscovered, Mom was overjoyed, but she didn't have the resources to make the 2000-mile round trip to get her baby. That's when Zach Holt came into the picture.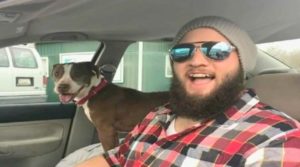 He was a former employee at the shelter, and when he came to know about Zimba's plight, he instantly decided to drive to Kansas to bring Zimba to his mom. What's even more amazing is he didn't expect or ask for anything in return! In this video, Zach and Zimba begin their long journey half-way across the country. They look like the adorable stars of an upbeat buddy-movie. People like Zach are the ones who keep humanity alive. We wish this duo a happy and safe journey! Tell us what do you think about it?