This dog couldn't wait to meet his new baby sister. He'd waited so long, and the big day was finally here. And his reaction didn't disappoint… He sat at the door waiting to greet everyone upon arrival. When he saw her, he couldn't believe it! He ran through the house and jumped for joy as he took in all of the excitement. This is just the beginning of something very special.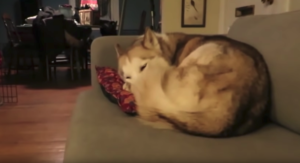 When I get home from work my dog is always at the door, waiting for me. Friends of mine report the same phenomenon. Do they spend all day at the door waiting for us? Maybe, but probably not. It's probably the result of associative learning. Dogs and humans have been a double-bill for tens of thousands of years. Dogs help the disabled, go to war with us and – of course – are often prominently featured in our domestic life.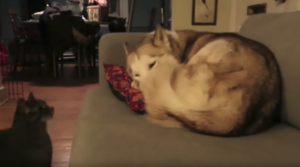 One reason dogs have made such good partners is that they are incredibly good at picking up on small environmental cues, such as body language or specific sounds that we might not notice. Heck, we now know that dogs can even tell when we're happy.While there aren't many studies on how dogs know when their masters are coming home, there are a number of hypotheses that hinge on associative learning and dogs' sensitivity to environmental cues.