In August 2018, Mark Cowing, his significant other Emma, and their 12-year-old visually impaired Border Collie Fly went on a get-away to Lepe Beach in England. At first, the couple and their little guy had an extraordinary time hanging out on the shoreline together. Be that as it may, at that point, things took an emotional turn when Fly about drowned.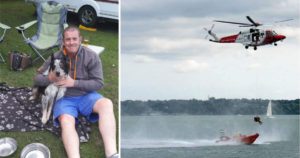 Fly was meandering around the shoreline, sniffing the sand and playing on the shoreline. At that point, the pooch chose to go more distant into the water. Check watched out for him, and at first, everything appeared to be alright. Yet, at that point, a wave collided with the pooch, completing him to sea.Soon, the little guy was attempting to keep his head above water.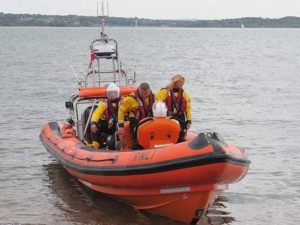 If Mark didn't do something, Fly was going to drown. "When he got 20 or 30 feet out I had to strip off, down to my underpants, and go and rescue him," Mark told the BBC. "He disappeared out of sight so I presumed he drowned. I tried to wave for help but I thought I was a goner."Mark immediately burst into action. He ran into the water and swam after his beloved pup.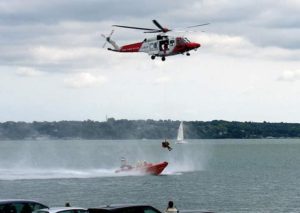 Unfortunately, the current was too strong for Mark, and he also struggled to keep his head above the water. A 71-year-old kayaker saw Mark drowning and pulled him onto his boat.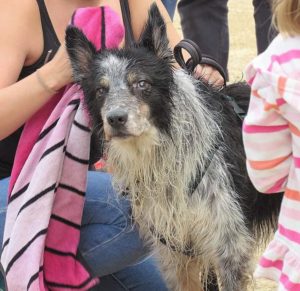 He brought Mark back to the beach. Mark was grateful to be alive, but he couldn't relax until he found Fly.Mark called the Coast Guard and the Royal National Lifeboat Institution (RNLI) and told them about Fly, but he didn't have much hope that Fly was still alive. The pup had been in the water for a long time. The Coast Guard went out in a helicopter, and the RNLI went out in a rescue boat. After searching for a while, the helicopter spotted Fly about half a mile out from shore.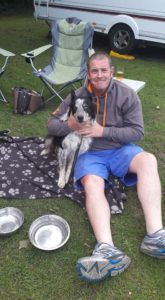 The helicopter pilot told the RNLI boat captain where Fly was, and the captain rushed over to the pup. The captain pulled the dog onto his boat. Fly was scared and exhausted, but thankfully, he was okay! The RNLI captain brought Fly back to shore, where he was reunited with his grateful owners. "I was in tears when I saw him, he's my boy. I just felt a complete and utter idiot for what I did," Mark said.
Mark and Fly had a near death experience this afternoon! Thank god for RNLI ambulance coastguard and everybody involved! Especially 71 year-old kayaker who went out and saved Marks life. ❤❤

Posted by Emma Allum Cowing on Tuesday, August 28, 2018