An adorable puppy waits in his beautifully decorated doghouse for Santa Claus to arrive. Will he get what he wants this year? May all of your Christmas dreams come true this holiday season. Send this ecard to all of your friends and family to wish them a Merry Christmas! This sweet Jack Russell Terrier can't wait for Santa to arrive.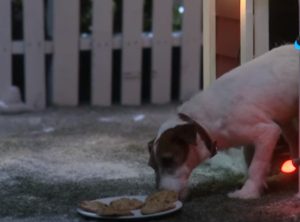 He puts out cookies and milk, he hangs his stocking with care. But just like with children, he has to stay awake long enough to see him. This sweet ad from American Greetings reminds us everyone loves a Christmas greeting.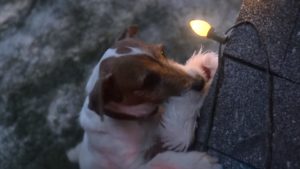 When you're a little kid, one of the most painful things about Christmas can be the waiting. It feels almost impossible to go to bed on Christmas Eve knowing what's coming.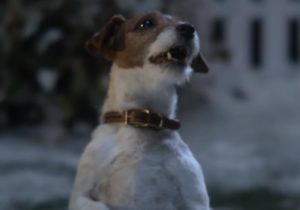 (Of course, you have to fall asleep, otherwise Santa wouldn't come!) It just so happens that this is the same for dogs! Well, for one dog, at least. This adorable little pup is so excited for Santa that he decks his doghouse with lights and sets out some cookies (even if he can't resist trying one himself). But the real magic doesn't happen until he's fast asleep… What do you think ?